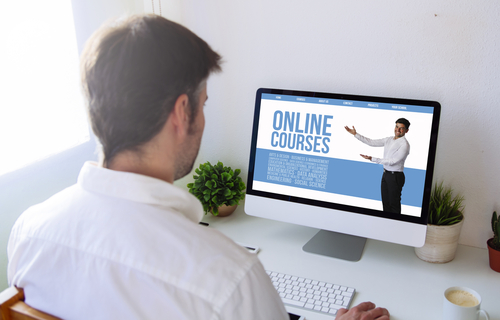 Digital marketing and search engine optimization (SEO) are having an increasing number of demand. As websites become a staple to businesses and entrepreneurs, these strategies are sought after like never before. With these, you will have the ability to increase traffic to any website,  whether you apply it to yours, or planning on making it a career.

There are thousands of courses available on the Internet to learn these skills and they are selling like hotcakes. At the same time, there are also those that provide certification upon completion of the course, even if you're a beginner. If you want to become an SEO expert, it's best to get a certification because the educational experience is more in-depth and will make you competent in the field.

Here are the top seven digital marketing SEO courses which are helpful even if you're just starting out.

1. LinkedIn Learning's Become an AMA Professional Certified Marketer in Digital Marketing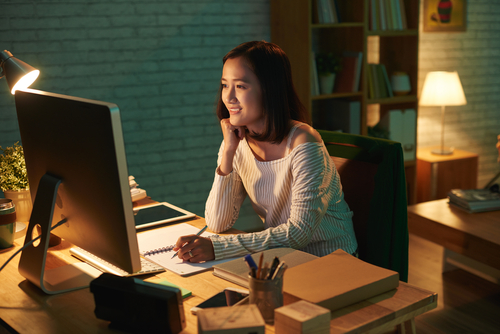 LinkedIn has collaborated with the American Marketing Association (AMA) to come up with a course that runs for 39 hours and with so much learning content. It talks about foundations on online marketing, mobile marketing, SEO, Google Analytics and so much more.

If you want to learn more after checking the WebMarketing123-courses, then this can be a good option. You can access LinkedIn Learning with a Premium LinkedIn account, but it allows for a 30-day free trial, so you definitely have enough time to finish this course. You'll earn a badge of completion after you've done it, which will catch the attention of potential clients.

2. HubSpot's Free Inbound Marketing Certification Course

HubSpot certification courses offer in-depth training that can be used by professional digital marketers, but also helpful for beginners. The Inbound Marketing Certification course has been rated 4.5 out of 5 from more than 4000 reviews, which proves that it's one of the best resources out there.

It covers:

Marketing fundamentals
Content strategy
Blogging
Social media
Growth strategies
Conversions
The course is free and will equip you to take the Inbound Certification Exam afterward.

3. Udacity's Become a Digital Marketer Nanodegree Program

The Nanodegree Program will fully immerse you into a learning experience that can prepare you to become a professional digital marketer. It will take three months to complete the course for $999 with all the materials and mentorship that you need. It's currently rated 4.7 out of 5 from more than 700 reviews, with many responses of how it's worth the investment.

The program includes modules including:

Marketing fundamentals,
Social media
Email marketing
Google Analytics
4. SEO Training Course by Moz (Udemy)

Moz is one of the global leaders for inbound marketing analytics, and the SEO Training Course is their take on focusing on SEO skills. This course is suitable for beginners because it teaches the basics of SEO to optimize a website and increase its traffic. The course is rated 4.2 out of 5, and has 3.5 hours of on-demand video.

5. Digital Marketing Specialization by Coursera

Coursera's Digital Marketing Specialization is part of the Master's of Business Administration degree program of the University of Illinois. Being an MBA specialization, it goes into depth in theory. However, this is also considered as a beginner's level course because it explores various aspects of the digital space including analytics, SEO, social media marketing, and so on.

The practical application is available at the end of the course, and you can get a certificate upon completion which you can share on LinkedIn.

6. SEO Fundamentals Course with Greg Gifford by SEMRush

SEMRush started with a small group of IT and SEO specialists, which have now grown into a globally renowned leader when it comes to online marketing research. The SEO Fundamentals Course with Greg Gifford includes 31 lessons for four hours and is free to enroll in.

It includes several reading resources and practice tests so that you can enhance and apply the skills you learned from the course. It also tackles topics that are suitable for beginners such as:

Search engines basics and how they work
Technical SEO
Other aspects of SEO
7. Quicksprout University Courses

Quicksprout University has several resources that they have grouped into levels like beginner, intermediate, and advanced, to make it easier for students who want to watch the course videos. Once you click into the desired topic and level, you'll get a list of short videos that you can watch.

There are various skill sets like:


SEO
Link building
Content marketing
Social media
Advertising
Final thoughts

There are digital marketing jobs that didn't exist ten years ago, but now that they do, a lot of resources are available for you to be able to learn some digital marketing and SEO skills. The seven courses listed above will help you gain the knowledge and expertise that you need so that you can be confident with improving your website or handling other clients.