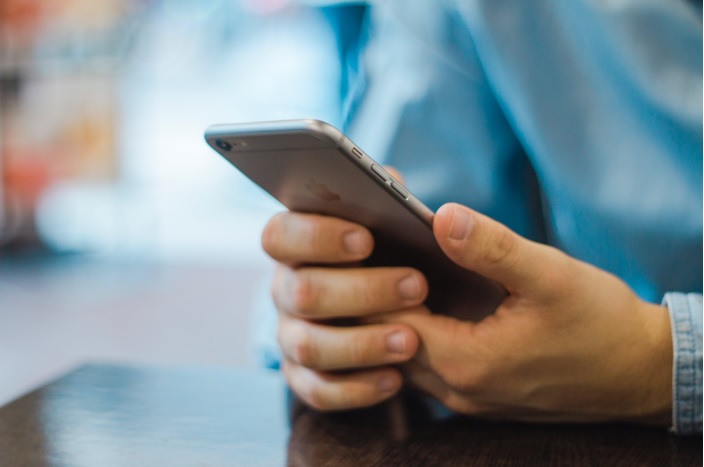 Almost every business owner or manager has, at some point, considered mobile app development as part of their overall marketing strategy and branding. The reasons for this are quite obvious to experienced marketers.

An effective mobile app helps a business gain traction with consumers. When used correctly, mobile apps are a key aspect of boosting business. Beyond that, mobile app users are seemingly everywhere. If your app is able to bring in a good number of active users, it will bring a lot of value to your business.
The temptation for even small, local businesses to develop their own app is completely understandable. An app that gains you traction with customers can be a significant way to boost business. And the solid number of active users that the app brings is one of the most important factors for determining how to value an app and how the app adds to the overall value of your business.
The Popularity of Mobile Apps
A recent study estimates that consumers in the US spend, on average, five hours every day looking at their mobile devices. What's interesting is that 92% of the time they're on a mobile device, they're using mobile apps instead of an internet browser.

There is a flip side to this statistic that must be noted. A full 23% of downloaded apps are only used one time, then abandoned by the user. Three months after the install date of the average app, 80% of users have stopped using it.

When the business app development process and the cost of app development are more cost-effective and simpler than they ever been, it still requires a relatively heavy resource investment. This is especially true when it comes to the updates and maintenance required by apps.

How can you make an informed decision if mobile app development is the right move for your business? Answer the following eight questions and you'll have a better idea.

1. Do You Have a Mobile-Optimized Website?
Before you estimate app costs and procedures, take full stock of how the business's site is performing on mobile devices. Have you invested in responsive design practices? If not, you should know that a mobile-optimized site will improve the user experience of your customers. Web themes and templates that are responsive on all devices can be found on popular CDN's such as Shopify and WordPress.

In spite of this, a lot of small (and sometimes larger) company's refuse to deploy web designs that work well on mobile. If you're still one of those businesses, it's time to upgrade your site prior to devoting any of your time to app design or app development.

Once your company site is ready for mobile, start monitoring how it performs. Check your daily numbers and see what percentage of users are now gravitating toward using your site on mobile. Once you see those numbers begin to spike, it's probably time to estimate app use potential.
2. Are Your Direct Competitors Using Apps?
When trying to decide if your business needs a mobile app, it makes good sense to look at what the competition is currently doing. Are they offering an app to their customers? If they are, take a look at the available statistics for the competitor app in Google Play and the App Store.

By looking at the app's download numbers and reviews from users, you'll gain insight into how popular their app is with the consumers that you're targeting.

If their app is gaining a lot of traction, your business might be left in the dust if you're not offering consumers an app with the same or vastly improved functionality.
3. How Will Your Application Solve a Problem for Customers?
The problem with a lot of mobile apps is that they have the feel of a solution that's still searching for a problem. If you develop an app that doesn't offer any solutions, convenience or functionality beyond what's already on your website, it probably won't gain much traction with users.

To be effective, consider your customer's specific pain points. Can a mobile app work to solve these problems? How can it provide value to them that they can't already easily get from your business or elsewhere?

Have you ever had to stand in a long bank line just to deposit a check? If so, you probably thought it was close to magic the very first time you skipped the line and were able to deposit your check directly into your account from home using a mobile app.

When developing features for your business's mobile app, try to aim for features that bring a "wow" factor into your industry. That's how you'll gain traction in the app world.

4. Does Retaining Data From Your Customers Make Conversions Simpler?
One big reason why ecommerce sales on mobile devices haven't completely blow desktop sales out of the water in 2020 is because of how clumsy it is for consumers to input their information (such as shipping address and billing details) on a mobile device.

If you're a kind of business where having repeat customers is key to your success (and most are), having a mobile app will eliminate the tedious data entry for your customers. This will make the buying process quicker and help increase your ecommerce sales volume.

5. Does Your Business Use a Customer Loyalty Program?
For businesses that rely on loyalty programs to bring back repeat customers, a mobile app makes it much easier to manage. Finally, you can get rid of those punch cards that everybody seems to lose and manage the entire loyalty program with your mobile app.

An app also makes it much easier for you to reward valued customers with coupons, discounts and additional incentives.

6. Are You in the Branding Game?
When a consumer downloads your mobile app, they're handing you over a highly valuable chunk of real estate on their phone. Just by having your brand's logo on a user's home screen will cause the customer to glance at it several times each day.

This keeps your brand at the forefront of their mind.

7. Does Your Business Use Content Generated By Users For Marketing?
If the answer is yes, your app design should include some functionality that allows users to share content like videos and photos. You can then use this content to promote your brand on Facebook, Instagram, Twitter and Pinterest.

8. Do You Know How to Build in Functionality That Uses the Features of a Mobile Device?
Some of the most popular mobile apps know how to utilize specific functions of their user's mobile device, such as the accelerometer or the device's camera.

This gives a better user experience to consumers and gives them something they can't do on a website. If you or your team aren't familiar with how this is done, it's a good idea to get in touch with an app development expert.

The Cost of App Development Can Be Well Worth the Investment
If you answer yes to any of these questions, it's time to get started on building a mobile app for your company because the cost of app development is worth the investment. But don't just build an average app. Have an expert show you what's possible in the wonderful world of app design and development.