Steam is one of the sought after gaming platforms and Facebook is now competing with Steam with its new Gameroom platform. The news is definitely big, not only because of Facebook has stepped into the world of gaming but because the social media giant has decided to compete with Steam which has a huge user base of 125 million users and powers much of today's title distribution on desktop systems. The Gameroom service of Facebook was previously known as Facebook Games Arcade.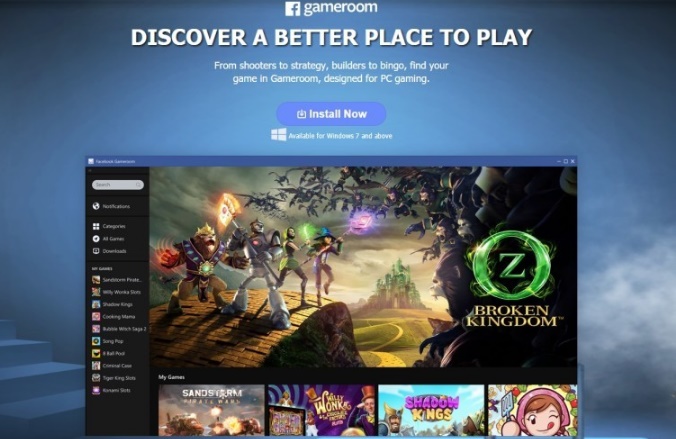 Gameroom is a desktop application for Windows PCs. It enables users to access and play web, mobile and native gaming titles, without the need to go to the social network inside of a browser. To play games, you will not require to open your Facebook account from web browser. Hence, there will be no distractions from messages and notifications. Gameroom aims to provide a better gaming platform. Since the application is meant for games only, it can provide better and faster performance. Users who play like Farmville must have noticed that the game has become slower and takes more time to load than it was at first. So, to eradicate all such shortcomings, Facebook has decided to open a separate gaming platform. On Gameroom, the games load amazingly fast.
However, you can share your game progress on Facebook. The application is compatible with Windows 7 and all newer versions of Windows operating system. it's not yet announced if the app will roll out for other platforms.