Facebook has launched a new service called Facebook Safety Check which helps a user to inform his/her family and friends on Facebook during a natural disaster that he/she is safe. This is indeed a very nice approach by Facebook. If a person is at place hit by a natural disaster, it's very important to inform the family members and assure them if you're safe or not. Facebook tracks from location if you are near the affected area and notifies you and ask you if you are safe.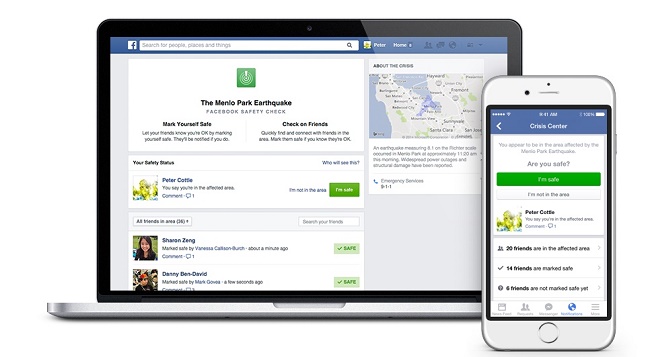 If you're safe then select "I am Safe" and your friends will get to know about your status. If your Facebook friend is at a location of disaster you can "Check on others". The location of disaster is determined from last checked in location, nearby location, the place from where you connect the internet. The service has been launched by Facebook CEO Mark Zuckerberg yesterday mainly in Japan. Japan which is earthquake and tsunami prone region has been recovering since 2011 disastrous tsunami.
Naomi Gleit, Vice President of product management, Facebook said,"Our engineers in Japan took the first step towards creating a product to improve the experience of reconnecting after a disaster." Gleit added,"They built the Disaster Message Board to make it easier to communicate with others."
Facebook Security Check service will be available in Android,iOS,desktop and other feature phones.