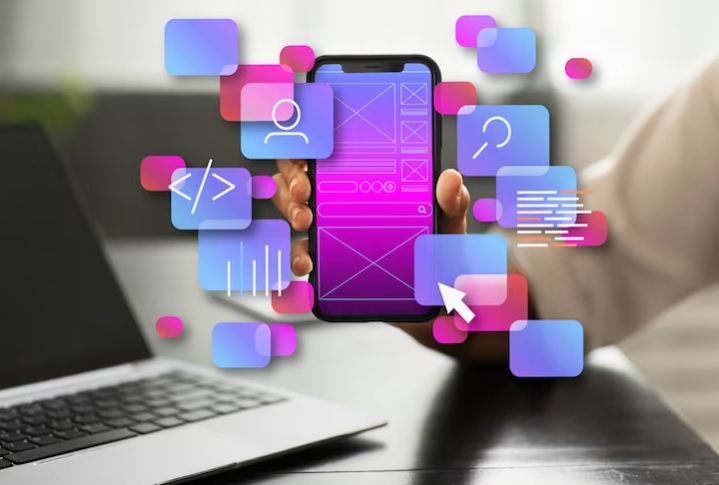 As a modern IRO, you go about your day with your smartphone in your hand, accessing IR apps, tracking equities, and calling shareholders. It only makes sense that investors — both institutional and retail — share a similar relationship with their phones.
With this in mind, it has never been more important to leverage your IR website with a mobile-friendly version, ensuring a flawless transition between your desktop to mobile sites.
What Does it Mean to Be Mobile Friendly?
A mobile-friendly site ensures every visitor has the same experience with your site, regardless of how they arrive. It involves translating the look and function of your desktop site for mobile viewing. This version of your IR site is designed specially to be viewed on the small screen of a handheld device.
Whether it's a smartphone or tablet, these devices have smaller screens than the average computer. When you visit a website that hasn't been adapted for mobile visitors, its size interferes with the look and performance of your desktop site.
The layout and features that look beautiful on the 30 inches of desktop screen don't translate well on a smartphone's 6-inch screen. Images and text get squished or elongated, links may not work, and drop down menus may not populate properly.
All in, these issues make it harder to navigate your site. Not only can it create an unenjoyable experience for mobile viewers, but it may also push potential investors away.
2 Reasons to Develop a Mobile-Friendly IR Site?
The following two things have the biggest impact on your brand and IR performance.
1. Google Gives Preference to Mobile-Friendly Sites
Officially, Google says a mobile version of your pages isn't required if you want your content to be included in its search results. However, their developers strongly recommend it. This advice is echoed by any SEO specialist worth their salt.
Back in 2018, Google introduced its mobile-first indexing process that uses the mobile version of your URL for content and ranking purposes. Its crawlers prioritize websites that have been optimized for a mobile experience.
Without a mobile-friendly website, your online rankings for targeted keywords will suffer. There's a good chance you will lose visibility and see your site drop in search results.
In other words, fewer online searchers will find your site when they use keywords for your industry and search-based traffic to your IR site will dwindle.
2. More Than Half of Your Website Traffic is Mobile
The biggest reason to enable a mobile version of your IR site is simple: people use their smartphones to browse the web. Nearly 60% of all web traffic comes from mobile browsers — 58.33% to be exact — and forecasts expect this share to grow.
The annual Digital Investor Survey shows that investors aren't afraid of technology or social media when evaluating equities, and many might use their smartphones to view your brand, make investing decisions, and browse your competitors.
Failing to optimize your site for mobile could possibly shut the door on more than half of your visitors.
A broken or glitchy mobile experience could take a sledgehammer to your credibility, especially if your competitors have a sleek mobile-friendly site. If you aren't thinking about this aspect of your brand, it begs the question: what else have you overlooked?
Mobile Sites Are Essential
Your investors will be visiting your site on their phones, so make it easy for these mobile investors to access your site. Work with an IR firm that specializes in purpose-built, mobile-friendly websites.