Rumor is speculating that Microsoft is working on a new micro email application to be known as Flow. Reports say that Flow app is right now in the development stage and is undergoing testing procedures. The update leaked yesterday followed by some images of the app. The images give us an outline of the application. As of now, it appears to be a flat simple chatting interface. The concept of Flow app is to enable chat facilities to users whoever has an email address. From the leaked screenshots of this app it can be confirmed that Microsoft is already working on the iOS version of Flow. Though there is no confirmation about the Android and Windows Phone versions of this App yet.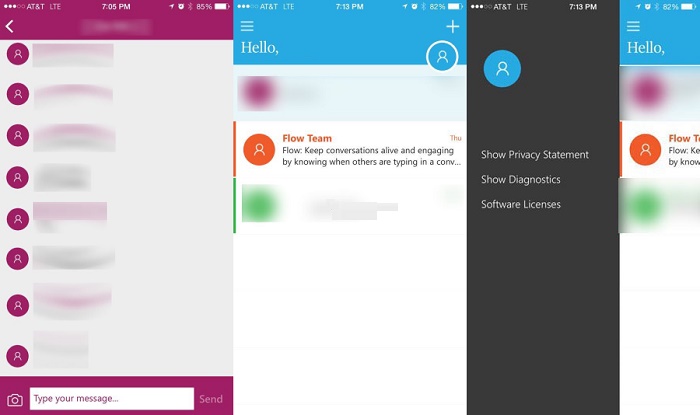 Previously, chat messengers like Gtalk, Yahoo Messenger, a user needed an email address of the same website. This limitation was overcame by Facebook whichever enabled users to create an account with any valid email address.
Flow app is applying similar concept but on a micro-email platform. Flow app is reportedly running on Exchange to power the chat process which means that conversation can be saved in inbox to check at a later time.
The Flow app is a combination of chatting and email. The app will allow users to exchange chat messages like a conventional messenger and save the chats for access at a later time like email. The main motive of developing the app is to minimize the time spent with email but at the same time maintaining the convenience of billions of consumers.
At present the Flow app is limited within Microsoft and is being tested internally. There us no information on when the app will roll out outside Microsoft.