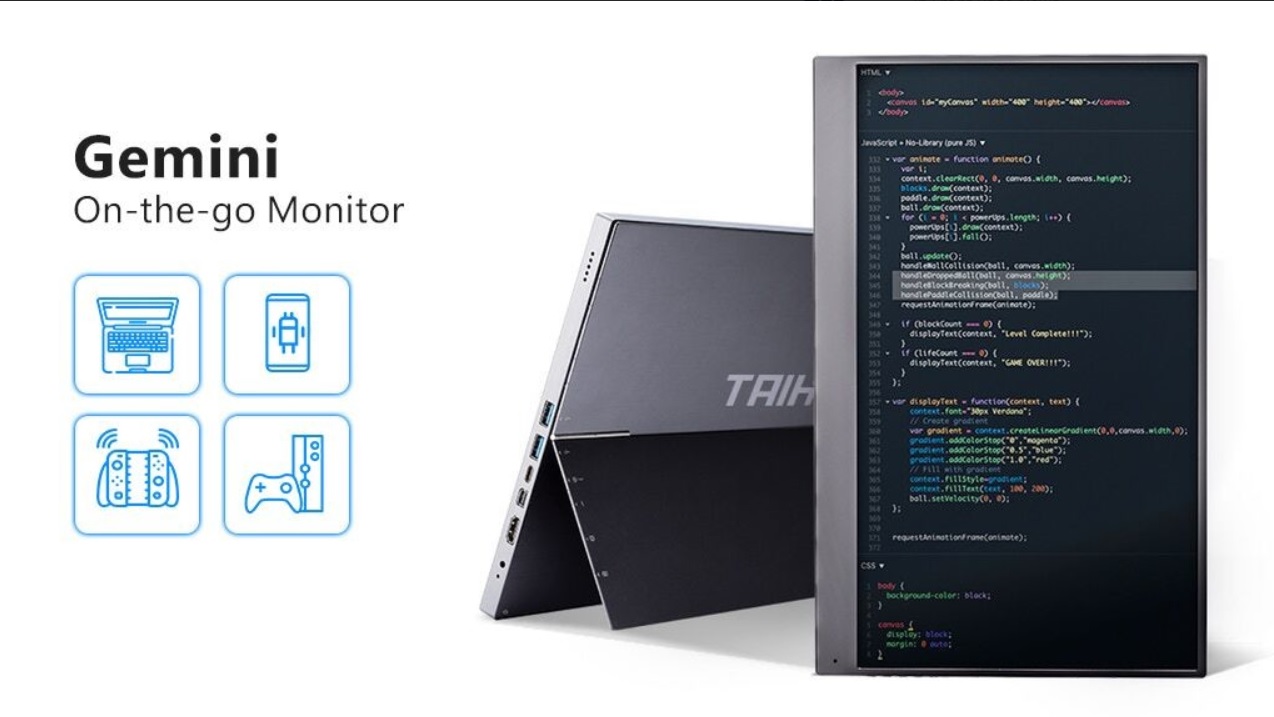 Gemini is a battery powered display with 15.6 inch dimension and comes with a kickstand. There are several interesting options in portable displays and some of the amazing devices are from HP. In office and educational institutions, we often require multiple screens for casting or presentation. Gemini is highly flexible physically as well as internally. It can pair up with a plethora of laptops and desktops. The display size is around 15.6 inches and comes with a collapsible hinge, as mentioned before.
Gemini has two different variants, one with 1080p (FHD) resolution with touchscreen feature, and the other one with 4K resolution and amazing features. Gemini display weighs around 2 lbs which is not at all heavy. So, it is indeed a good option to be carried along while you are traveling. The built-in battery gives a backup of 5 hours on a single charge. So, you can enjoy watching movies, playing games and perform important functions even on the go.
Gemini is independent of whether the device with which it is pairing up is HDMI, or HD, etc. You can turn you Android smartphone into a computer screen with the help of Gemini. The Android devices with which it is compatible are Samsung S8, S8+, S9, S9+, Note8, Note9, Huawei Mate 10, Mate 10 Pro, Mate 20 Pro, P20, Honor Note10, OPPO R17 Pro, Smartisan R1, Smartisan Pro 2S, HTC Ultar, HTC 10.
Gemini is not only feature rich but budget friendly as well. It starts at $159 only.