Google recently acquired drawElements, a company that deals with GPU benchmarking and testing. Well, the common people may not be familiar with these terms. So to explain briefly, GPU is the acronym of Graphic Processing Unit which is a single chip processor that plays important roles to boost and accelerate the performance of different video, graphics and software. drawElements is a Finnish company that involves in the testing and benchmarking.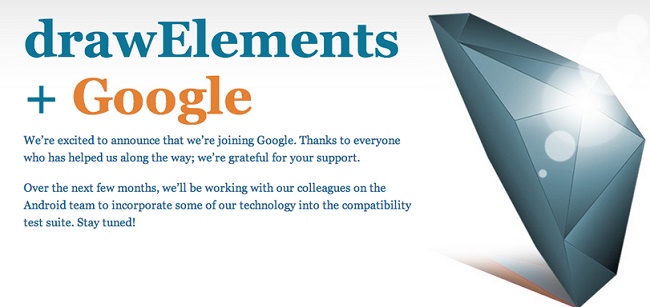 Google made the acquisition on July 23, 2014 and the merge has been announced on the official website of drawElements. They made a statement, "We're excited to announce that we're joining Google. Thanks to everyone who has helped us along the way; we're grateful for your support." It also said,"Over the next few months, we'll be working with our colleagues on the Android team to incorporate some of our technology into the compatibility test suite. Stay tuned!"
The main program of drawElements is drawElements Quality Program – dEQP. It is a tool that specializes in benchmarking " accuracy, precision, feature conformance and stability of OpenGL ES and OpenCL GPUs". The software is known for its wide platform support and compares benchmarks of various vendors and is aimed at nullifying bugs.
Google does not currently handle much about how the Android manufacturers work. On the stead it has been usually giving some guidelines that the manufacturers were bound to follow. The acquisition might be a future plan of Google to tighten up on those guidelines for a better platform support. Besides the tools will be of great help for boosting up Android Silver. However, the cost of acquisition is still unknown but both the companies have accepted the news of the acquisition but no further information could be fetched.