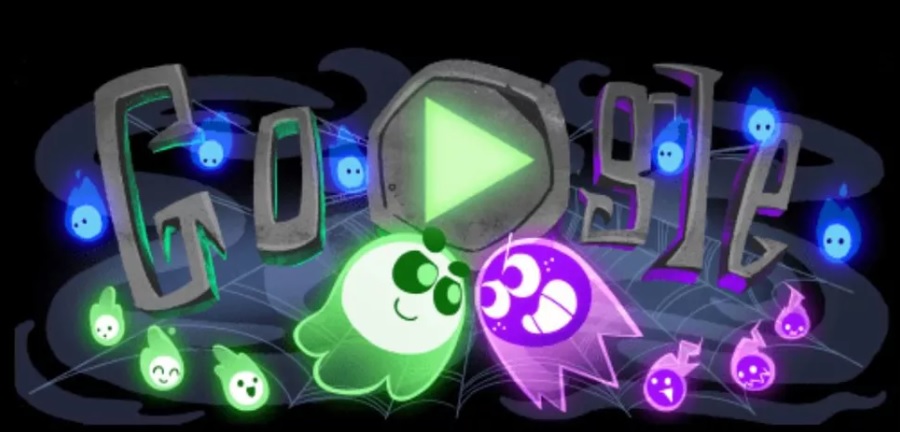 Google Doodle has always made headlines for their innovative ideas. Be it the series of games on Olympics or the Black cat games for Halloween or the innovative doodles for various events. For the first time ever, Google has launched a multiplayer game for Google Doodle on the occasion of Halloween. This year's theme is Great Ghoul Duel which allows you two teams of four players where players that is ghosts can collect spirit flames, as much as possible from the opponents' arena and return back to their home base. All this is to be completed within a timestamp of two minutes.
Here is a bit about the game. The teams have to collect the maximum spirit flames. One team can steal flames from the other and deposit them in its respective home base. The ghosts of team players have to keep on collecting spirit flames in order to unlock special powers. Special powers include night vision and speed boosts.
You can invite other friends and acquaintances to play the game. In total you can invite 7 people, so that including you, there are total eight players.  There is a custom link for inviting players. Otherwise, you can simply play opposite random players. The game is highly addictive and if you have not yet played the game, then don't waste any further time.
You can play Great Ghoul Duel and enjoy Google Doodle Halloween games.