Harvard is the same place where Mark Zuckerberg started his legendary social networking site Facebook. This is the same place where an intern of Facebook developed a plug-in for the messenger app of Facebook that could map user locationlocation. Khanna, a 21 year old bright student of Harvard was doing internship at Facebook. Khanna developed an extension for Chrome known as Marauders Map. This plug-in used available location data from Facebook Messenger to clearly track users data and location.

In general Facebook messenger has this ability to send location to friends via messenger app but there is a difference between what Khanna made. The users can turn off the Location if they want. But what Khanna incorporated in the plug in was something very precise and specific.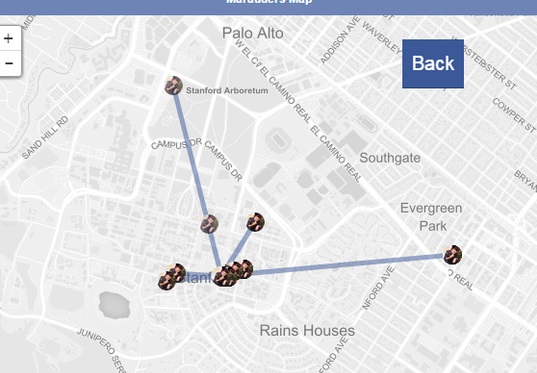 Aran said that he was able to track daily schedules of his friends just by tweaking and analysing a week's chat data. He said that his actual intention was to point out a major security flaw so that users could be aware of it. He extracted locations and schedules of any user he messaged, not necessarily his friend. So what Khanna did next was to tweet his case study which was published in Harvard Journal of Technology Science. "I used data that was already there, and just displayed it in a different way," he said. "I think that highlighting a privacy issue with the intent of showing people how much they are putting out there is a service to others."
But things did not go well with Facebook because Khanna posted the app on Reddit and Medium which went viral within no time. The app was downloaded thousand times. When Facebook finally discovered it, they asked him to take down the app immediately. As Khanna said, he then immediately took down the official version of the app but Facebook unfortunately had to snatch away Aran Khanna's internship for violating security terms and conditions of Facebook.