We have seen human-like robots in sci-fi movies but in real life? That's really crazy but Japan has a place of its own in the world of robotics. Henn-na Hotel of Japan will deploy human-like robots as hotel staff to receive and serve guests. The hotel has not yet opened but will inaugurate in July 2015. The word Henn-Na if translated to English will mean "Strange hotel". It's mysterious yet full of wonders. Now let's know what features will be there in this hotel.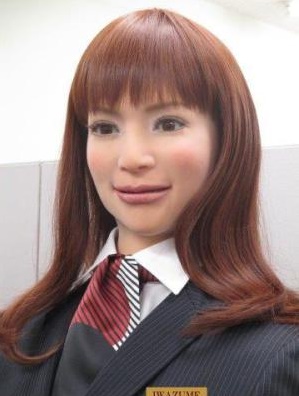 The Henn-na Hotel is highly advanced in terms of technical aspects. The hotel is actually a part of a theme park named Huis ten Bosch at Nagasaki and will be owned by Huis Ten Bosch. There will be 10 human-like robots which will look exactly like normal human beings with normal facial expressions, body gestures and other human behavior. These robots are called "actroids". The term has been coined by its manufacturer Kokoro. Three of the ten robots will be multilingual gynoids. This means the robots will be able to speak the language of the guests if that language is installed in it. The robots will play roles of receptionists and will help guests check-in hotel in a faster and systemic way. Besides being technically sound, the robots are highly responsive to human gestures and body languages like eye contact, speaking fluently with guests.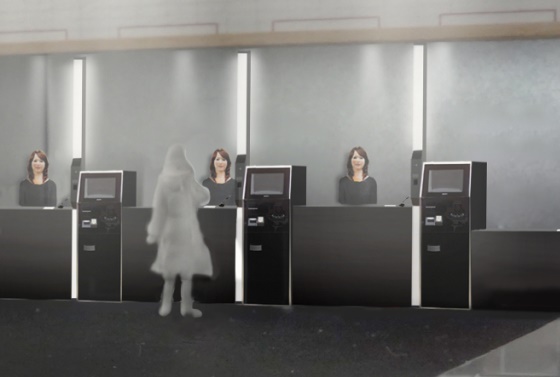 According to Japan Times report, 90 per cent of hotel functions will be performed by robots. Other than reception work, the actroids will carry luggage, perform cleaning, laundry making coffee, tea and maintenance operations. The high-tech hotel will have special room unlocking technology, i.e., facial recognition. This technology will replace the need of keys, smart cards and will unlock on if the door detects the face of the guest.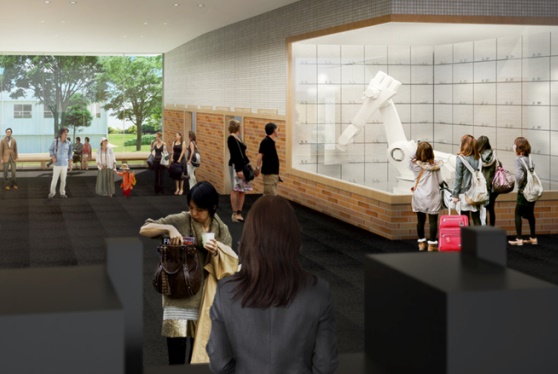 Rates for a room at the hotel will range from 7,000 yen ($60) to 14,000 yen ($119) which is not that high. This is becuase the hotel will implement consumption of solar energy and other energy saving techniques so that the hotel rates can be kept as minimum as possible. In the first phase the hotel will start with a two storey building with 72 rooms. Afterwards, 72 additional rooms will be opened. According to reports, the company Huis ten Bosch has future plans of launching 1000 more hotels like this all over the globe.