Just before 15-20 minutes YouTube users faced "500 Internal Server Error" while accessing the website. Till now there is no confirmation if it is hackers having fun with YouTube or YouTube really faced the 500 Internal Server Error. Some users reported even before 3-4 months they have faced the same kind of issue. The error page was quite funny.
500 Internal Server Error
Sorry, something went wrong.
A team of highly trained monkeys has been dispatched to deal with this situation.
If you see them, show them this information:
You may see the screenshot below.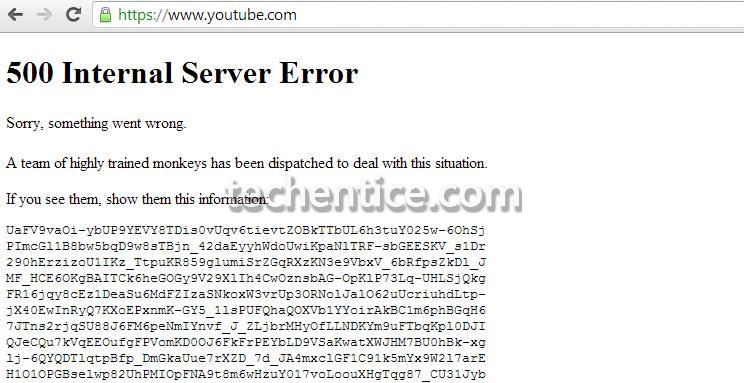 It seems the "500 Internal Server Error" has already been fixed. So no doubt, YouTube really has some highly trained monkeys and they have done there job efficiently 🙂