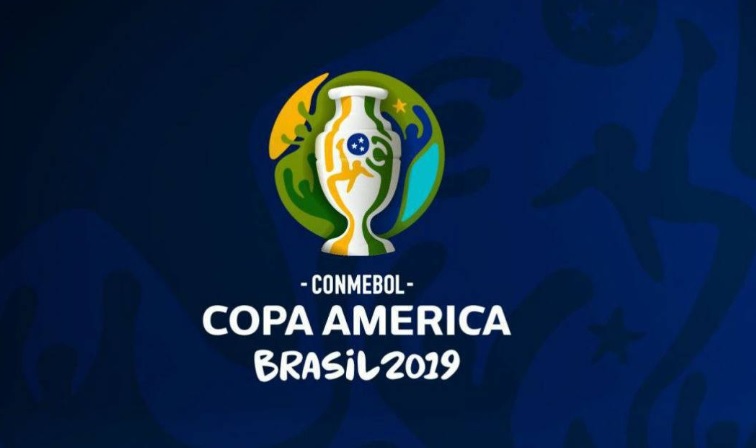 Copa America, the biggest football tournament of South America, is going on now. A total of 12 teams participate in this tournament. 10 South American Countries and 2 invited. Guyana and Surinam are the two South American countries that don't get the chance to participate in this tournament. This year it is being held in Brazil. The defending champions are the Chile National Football Team who had been defeating Lionel Messi's Argentina for the last two consecutive Copa America's finals. The key players to watch this year are Argentina's Leo Messi, Angel Di Maria, Sergio Aguero, Paulo Dybala; Uruguayan Luis Suarez, Edinson Cavani; Brazilian Philippe Coutinho, Roberto Firmino; Colombian James Rodriguez, Radamel Falcao; Chilean Alexis Sanchez, Arturo Vidal and so on.
There's now been quite an introduction about the tournament, but aren't you excited for this. Yes, all football fans are, but what about those fans who doesn't have the broadcasting channels or is in any country where the tournament is not going to be broadcasted. Well, this article is especially for them.
A Virtual Private Network VPN has been found to be a solution. After testing various VPNs the ExpressVPN is the most recommended one. So to get that home broadcast and stay safer online, ExpressVPN is your best option because of its good speed and compatibility. Amongst other devices, the next most suggested are NordVPN and IPVanish.
How to watch the Live Stream from the U.S.A.?
The tournament is being broadcasted in the ESPN, but not in the television, instead in a streaming service ESPN+ at $4.99 a month. It can be viewed on any devices accessed to it.
How to watch from the U.K.?
Apart from being broadcasted in the lesser known Premier Sports network, one can subscribe for£9. 99 per month for SD and HD coverage if one is on Sky or Virgin Media.
How to watch from Canada?
In Canada the actions from Brazil would be broadcasted on channels such as TSN, the official English broadcaster for Canada, TSN 2 and TSN 3. It would be also available to the subscribers through the TSN Go app.
2019 Copa América fixtures
Saturday 15th June
Brazil v Bolivia (1:30am BST)
Venezuela v Peru (8:00pm
Argentina v Colombia (11:00pm BST)
Sunday 16th June
Paraguay v Qatar (8:00pm),
Uruguay v Ecuador (11:00pm BST)
Tuesday 18th June
Japan v Chile (00:00am BST)
Bolivia v Peru (10:30pm BST)
Wednesday 19th June
Brazil v Venezuela (1:30am BST)
Colombia v Qatar (10:30pm)
Thursday 20th June
Argentina v Paraguay (1:30am BST)
Friday 21st June
Uruguay v Japan (00:00am BST)
Saturday 22nd June
Ecuador v Chile (00:00am BST)
Peru v Brazil (8:00pm)
Bolivia v Venezuela (8:00pm BST)
Sunday 23rd June
Qatar v Argentina (8:00pm)
Colombia v Paraguay (8:00pm BST)
Tuesday 25th June
Chile v Uruguay (00:00am BST)
Ecuador v Japan (00:00am BST)
Friday 28th June
Quarter-finals
Group A winner v Group B/C third place (1:30am BST)
Group A runner-up v Group B runner-up (8:00pm BST)
Saturday 29th June
Quarter-finals
Group B winner v Group C runner-up (0:00am BST)
Group C winner v Group A/B third place (8:00pm BST)
Wednesday 3rd July
Semi-finals
QF1 winner v QF2 winner (1:30am BST)
Thursday 4th July
Semi-finals
QF3 winner v QF4 winner (1:30am BST)
Saturday 6th July
Third-place play-off
SF1 loser v SF2 loser (8:00pm BST)
Sunday 7th July
Final
SF1 winner v SF2 winner (9pm)