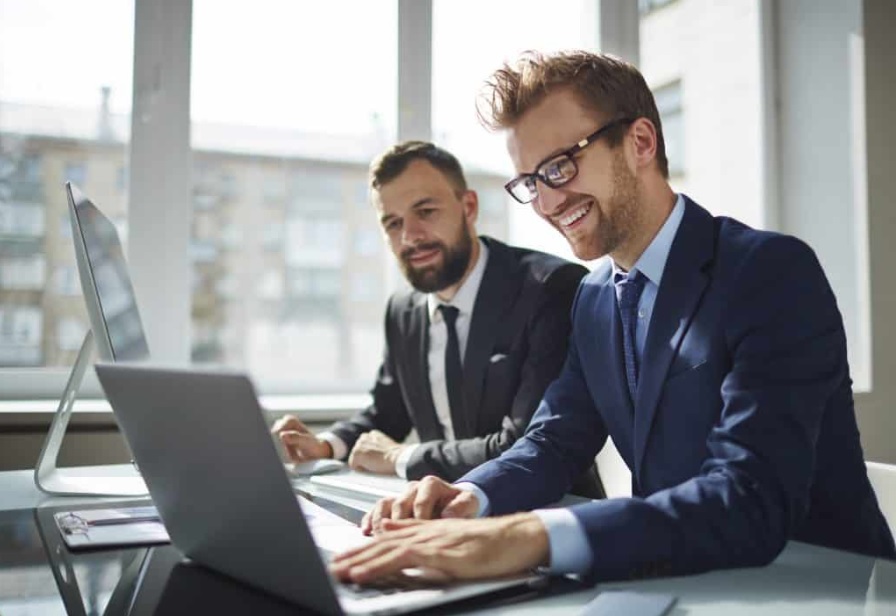 In a highly vibrant virtual environment, starting a blog and keeping it attention-grabbing for readers is a daunting task. Certainly, the primary purpose of a blog is to be informative and interesting with vivid content and proper structure to follow. However, there are background tools and platforms to boost blog development and remain afloat among other bloggers.
Finding an appropriate reading audience is not that simple, even if you are a guru of content writing. There should definitely be additional tools and boosters which could attract the new audience and keep the loyal readers more committed to the blog. In order to drive traffic and make your blog popular, using an email signature could be one of the best options here. At first, you might think that there is no connection between blog content creation and email signature. However, the tips and tools presented below could persuade you of the contrary
Here are simple, but effective tools to create email signature online which can boost the blog content:
When your blog is at the starting stage of development, you can attract new readers by emails containing your signature with the link to the blog;

By means of the email signature, you can also include the updating blog feed, such as logo, or company's mission.

An icon is also an important feature of the blog and blog RSS. It can be added to the email signature for clients to move directly to the blog and have a general idea of its content.

A logo is associated with a brand, which could also be seen through email signature.

The text can be represented in the form of a title of your RSS, such as "Don't miss my latest post", or "Learn more about the topic of interest", "Why my blog is worth reading". You can surely choose a more appropriate title because it is just a perfect place for revealing your creativity.

Social media info attached to your blog could also help blog readers to learn more about your life and philosophy.

Since email signature can be of different functions and templates, there are definitely the ones which are adjusted exactly for bloggers.

Phrase of the day could be included in your email signature to make the target audience keep in contact with you. As a blogger and internet researcher, you realize that your clients are too lazy to read everything on the net, so there should be a catchy phrase which could make them stay on the site more than one minute. The statement should be no longer then three-to-five words, serving as a hook for readers. For instance, would you be hooked if you read the phrase: "Starting a business is like making a magic of simple ingredients"? No doubt, you would go and learn more of those ingredients, because everyone needs something simple to create something interesting.

In your email signature, readers want to find some evidence which can show a sort of achievements of the blogger, such as the number of subscribers, collaborations, and other sins of 'prestige' and 'high reputation'. This is a win-win approach because it shows tangible, concrete results of a blogger's experience.

Including pictures, videos, and statistics are among the priorities for experienced bloggers who do not only want to keep their content in high demand, but also strive to follow long-term development of blog, such as increase of subscribers, and collaboration with other projects and companies who want you to become one of the marketing channels for communication with their clients. For instance, blogs could also involve some advertising techniques which can attract another business project to create a partnership with you, which can also increase the reading audience.
Creating a blog requires specific software and platform, but email signature development is much simpler. You do not have to download additional formats and programs but make it instantly online.  There are actually a handful of benefits of using signature generators. Since blogging is all about identity and uniqueness, email signature generation is just into it! As such, it is possible to use Newoldstamp email generator as a user-friendly and comfortable tool with a wide arrow of possibilities for developing professional signature templates (https://newoldstamp.com/). It adds uniqueness and cares of security and confidentiality of data.
Improving blog content and increasing its reading audience is a path without limits since there is always a room for improvement. Certainly, the email signature is not the only tool for boosting the number of subscribers; it is definitely not trivial and creative approach for bloggers who have already used classical methods, such as design, links exchange, social media use, and RSS details. In fact, this tool is often underestimated by bloggers. Hence, take the right choice and upgrade your blog with the new, exclusive email signature that could become a powerful generator of activity at your blog platform.