Facebook Messenger for web has included some simple yet interesting new features to customize individual chat heads. You can change the color of the chat and pick a different color for each chat by picking a color from the palette. You can even change the default emoji icon from Like to something else.
Steps To Change Chat Colors And The Emoji Shortcut in Facebook Messenger for Web
1. Open Messenger and select a conversation which you want to customize.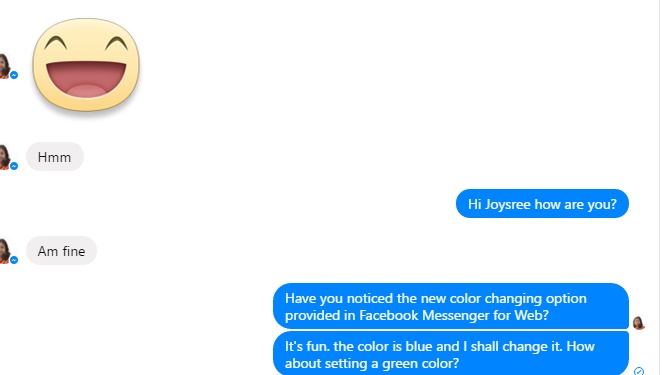 2. In the right panel, you will find your friend's profile. Click on Change Color.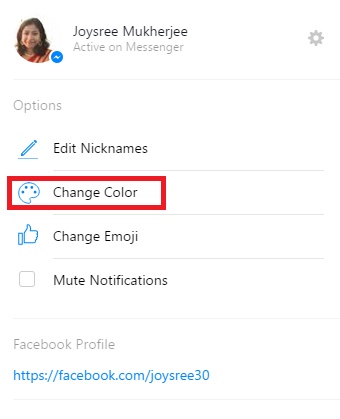 3. Now select a color of your choice.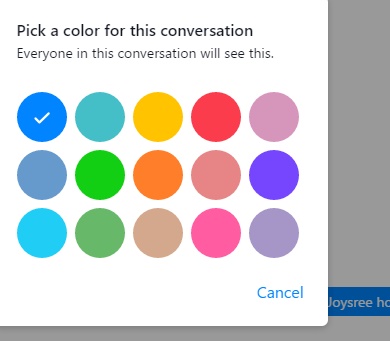 4. The color of the chat will be changed.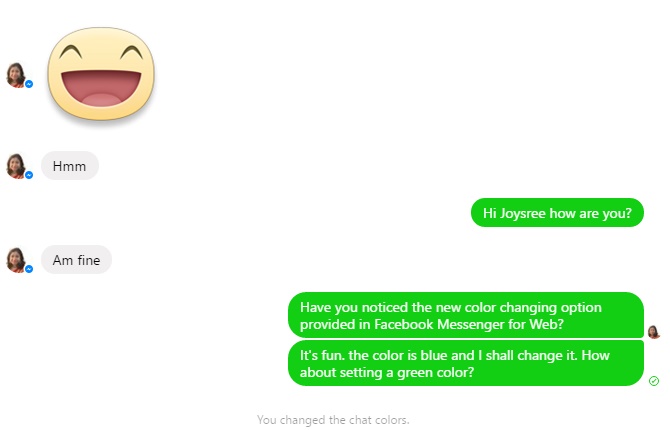 5. You will find that in Messenger char boxes, a like button appears located at the bottom right corner of the chat box. You will notice that the default emoji is the Like button which is usually used by us.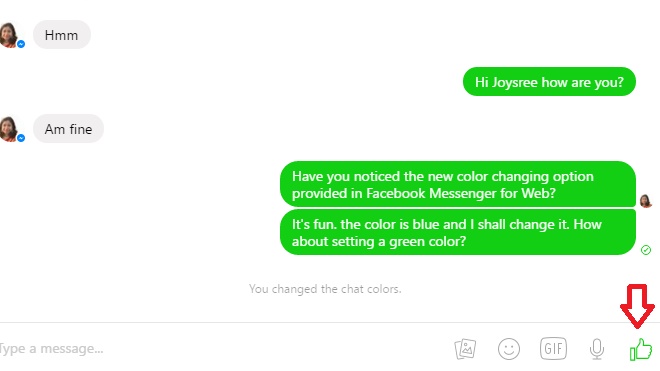 6. Now click on Change Emoji from the right panel.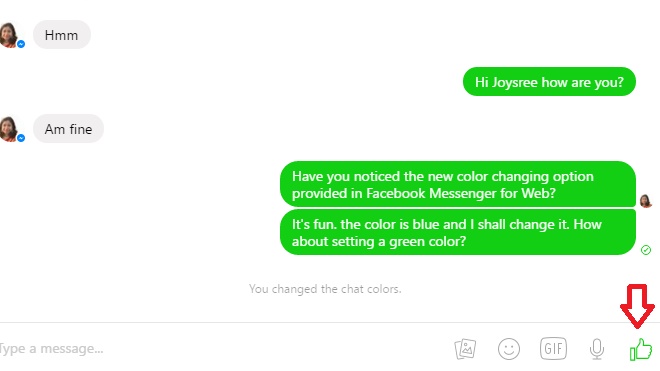 7. Pick an emoji for the conversation.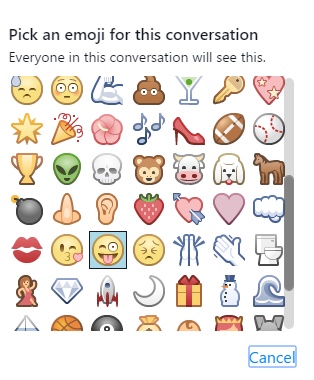 8. The default emoji is changed.