Micromax has recently become the reason for distress to the company OnePlus when Micromax signed a deal with Cyanogen to reserve the rights for launching Cyanogen OS powered smartphones in India. Now, Micromax is on the verge of releasing its Cyanogen OS powered Micromax YU smartphone which is claimed to give a tough competition to OnePlus smartphones.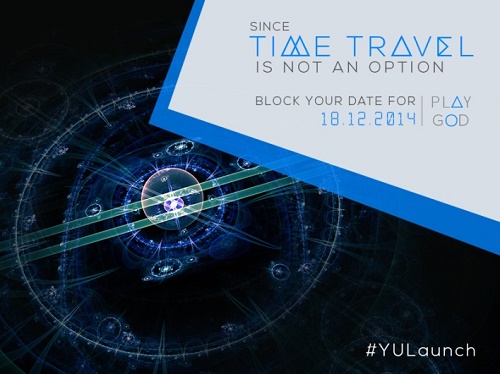 Micromax has started sending out invites for an event to be held on December 18, 2014. India based company Micromax's CEO Rahul Sharma has mentioned that, "The phone is going to be a monster". He also said that the upcoming Micromax YU smartphone will boast exciting cool specifications. Now that's all we heard about the specs. No details have been provided about the hardware other than some catchy phrases like "block your date" and "play god". But speculations say that the device will sport all the specs of a high end smartphone and will give OnePlus and Xiomi tough competition. Sharma added,"An inexpensive device seem like a much more premium-level device".
So we have to wait for December 18, to see what comes out of the box. We heard that Micromax is trying its best to tie up with the online retail websites.