We are too much involved with our life on social media. Social media addiction is a growing menace. There is no denying of the fact that Social media platform has tons of advantages. Social media is so powerful that it has emerged to become a cornerstone of communication among people and businesses. Facebook is one of the most powerful social networking websites where billions of users communicate every now and then. We, being a part of such a social networking giant, are very much aware of the addiction we have. We tend to post every important event of our life, every photo, every achievement, every loss. Sometimes, we do know that it is getting to much, but we cannot control our excitement of posting the images on Facebook.
For students, the addiction is much more overpowering. Teenagers, students are getting obsessed with the superficial fame and name, they gain on social media. They waste a considerable amount of time doing useless stuff on Facebook. Thus, Facebook has introduced a new parameter that enables you to check how much time you spend on Facebook. The feature is currently available to Facebook mobile app only. Check out how to find how much time you spend on Facebook.
Steps To Check How Much Time You Spend On Facebook App
Open the Facebook app, tap on the three horizontal bars, located at the top right corner of the app.
Next, scroll down and find the option Settings and Privacy. Tap on it.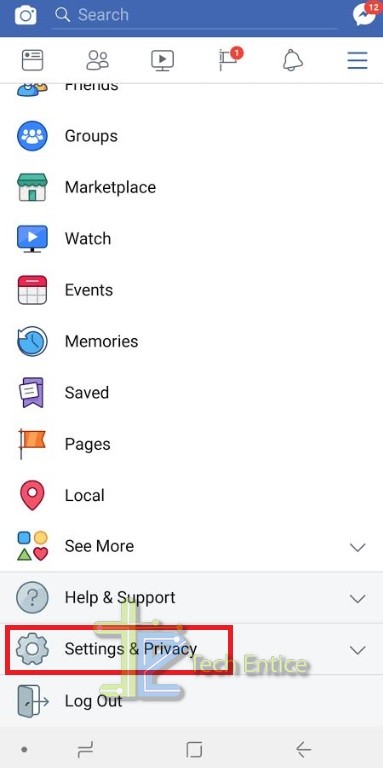 Next, tap on Your Time on Facebook.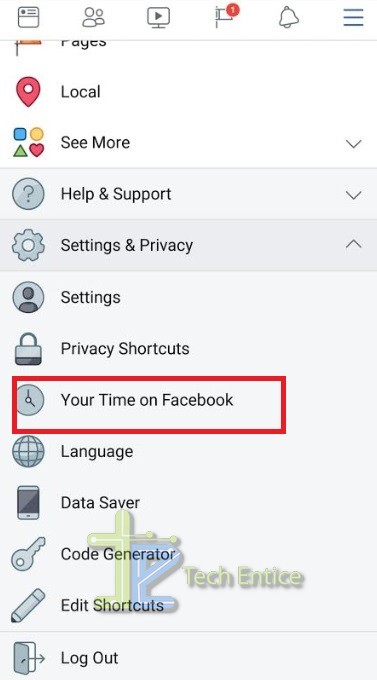 This will display the time you have spent on Facebook on average and on weekly as well as daily basis,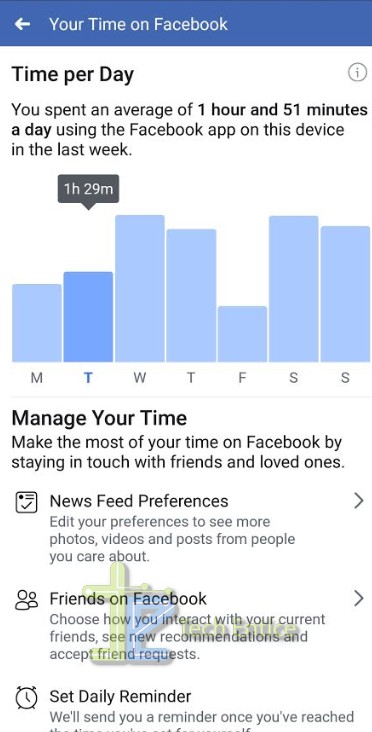 Below it, there are tips from Facebook that will help you to control your usage and manage time.