Facebook appears to be very handy and smart when it comes to suggesting you locations for your photos and videos. But have you ever thought that Facebook keeps record of all your locations, even when you are traveling from one place to another? There are possibilities that you don't know. But if you check your Facebook account settings, you can find that Facebook keeps track of your whereabouts time to time, day to day. This is interference of your privacy. Through this information, telemarketers, app developers and several such services get information about your location and suggests you search results, friend suggestions and app suggestions accordingly. Facebook says that the location history is only shared with you and no one else, but we cannot simply trust by words when we witnessed two massive data debacles hitting Facebook back to back.
In this tutorial, I shall show you how to delete your Location History from your Facebook account.
Steps To Delete Your Location History From Your Facebook Account
First, login to your Facebook account, click on the down arrow located at the top right corner of the website. Now, go to Settings.                       
In the left panel, you will find Location settings. Click on it.                
Now in the right panel, you will see "Your location history is On". Facebook also mentions "Facebook builds a history of precise locations received through location services on your device. Only you can see this information and you can delete it by viewing your location history. " Click on View Your Location History.                         
You have to enter your password in order to confirm.                        
Now your location history appears in full details along with maps. In the left panel, the locations are given in chronological order. In the right top corner, there are three dots, click on it.                                     
Select the option Delete All Location History.                         
It will ask for confirmation, select the delete option. All location history will be deleted.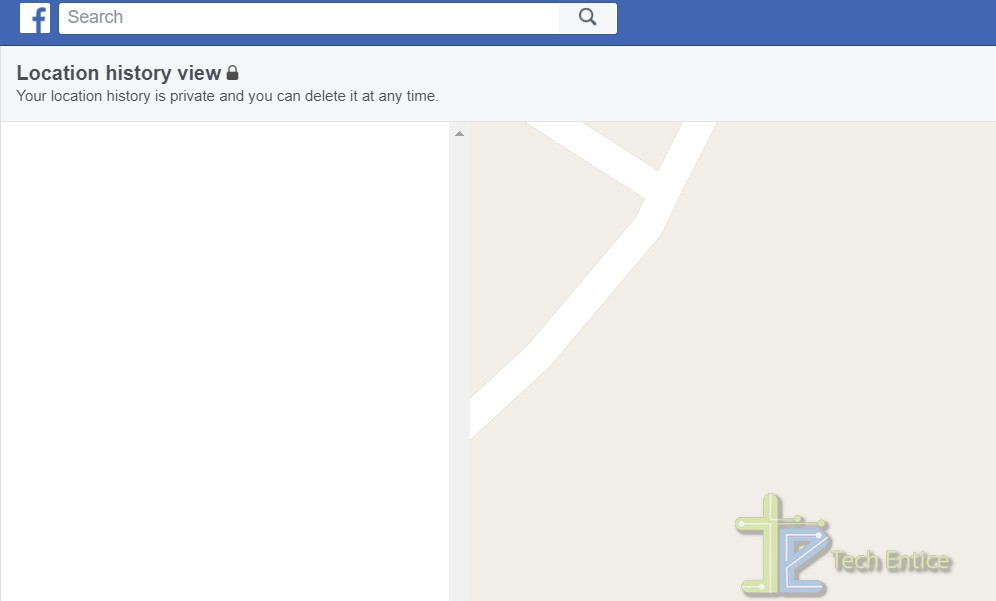 That's all!