In iPhones, there is a feature called Restrictions which has the same role and functions as Parental Controls of any platform has. It enables you to track the activity your kids are performing on the handsets and thereby control the way they handle apps. Cyber crime is is increasing at an alarming rate. So, it's important that you follow what your kids are watching or with whom are they talking. Hence, you have to enable Restrictions in Settings.
Creating Restrictions is very simple. You have to create a passcode of 4 digits. You can use it to enable restrictions and again use it tpo disable restrictions. Once, you enable the Restrictions, you can restric usage of apps according to your child's age and maturity. With this set of restrictions, you can loeave your phone with your kids with the assurance that your kid is not watching videos or using apps that they are not supposed to. They will not be able to make in-app purchses without permission.
Check out the steps to enable and disable Restrictions in iPhones.
Steps to Enable Restriction in Applications in iPhones
1. First open Settings.
2. Now go to General set of settings.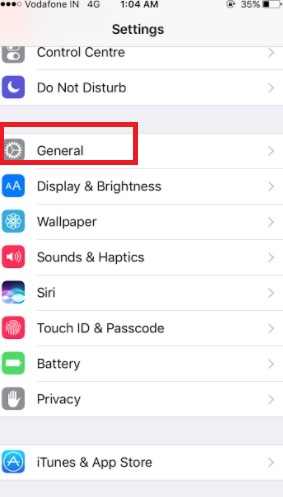 3. Now open Restrictions.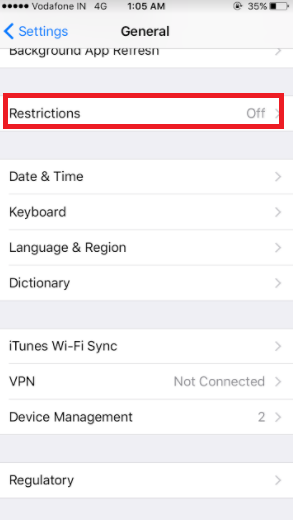 4. As Restrictions page opens, tap one Enable Restrictions.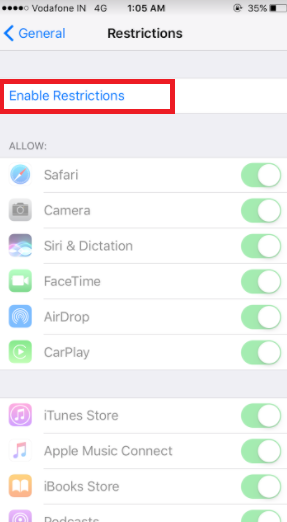 5. Now you will be asked to type a 4 digit passcode. This passcode is very important. Note it down. If you forget you will have toerase the device and start from the scratch.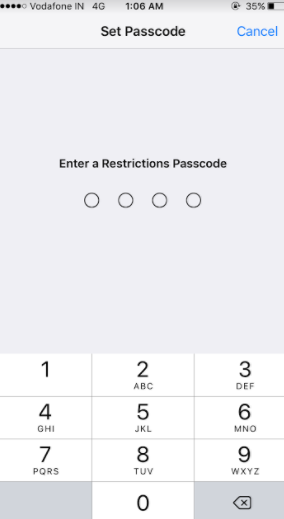 6. You have to re enter the passcode to confirm. Restrictions will be enabled. Now you can customize the apps and turn off or on various features.
7. If you want to disable Restrictions, you can do it in the same process. you will need to re-enter the passcode and restrictions will be disabled.
That's all!