Instagram is a widely used social media platform, and has billions of active users. While some use the application for promoting their business, and influencing, many use for their personal liking. If you use Instagram just for preserving your precious snaps, then you may not want to get comments messages and alerts from other users throughout the day. You can simply disable your Activity status to hide when you were last online, from your acquaintances. By default, activity status is turned on, so that users have better engagement with the application.
Activity status on Instagram allows accounts that you follow and people you message, to see when you were last active on Instagram apps. If you turn it off, those users cannot check when you were last online. At the same time, you will also not be able to check their activity. If you want to enjoy this digital isolation while being online on Instagram, check out the steps below.
Steps To Hide Your Activity Status In Instagram
First, go to your Instagram profile. Tap on the Options menu, i.e. the hamburger icon. Next, tap on the gear icon to go to the Settings. Under the Settings menu, head over to the Privacy settings.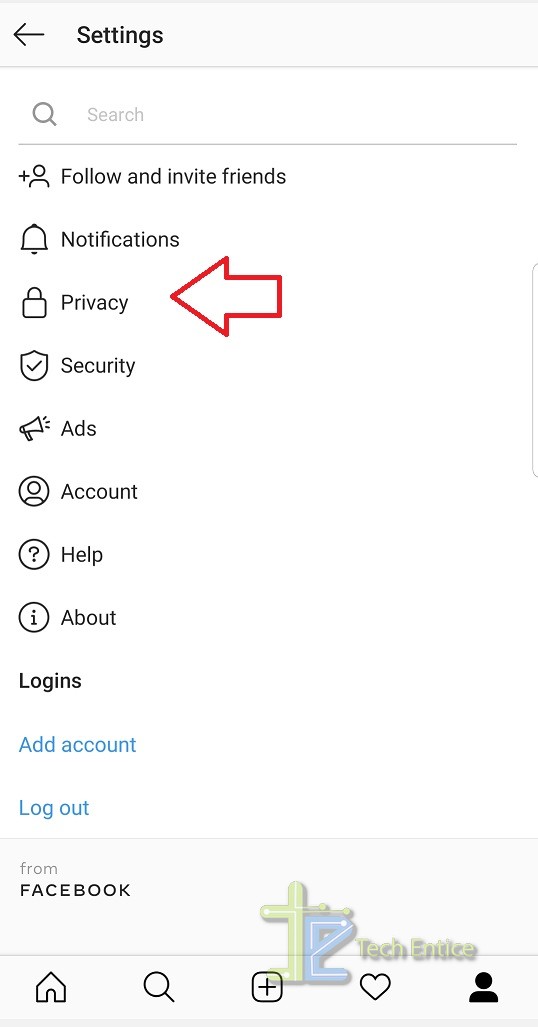 Next, tap on Activity Status.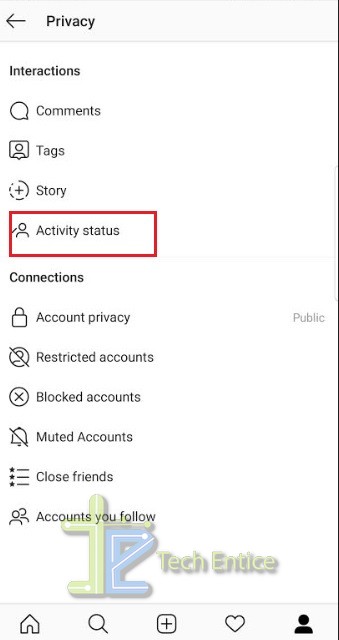 By default, the Activity Status menu is turned on. If you want to disable it, simply turn it off by tapping on the slider.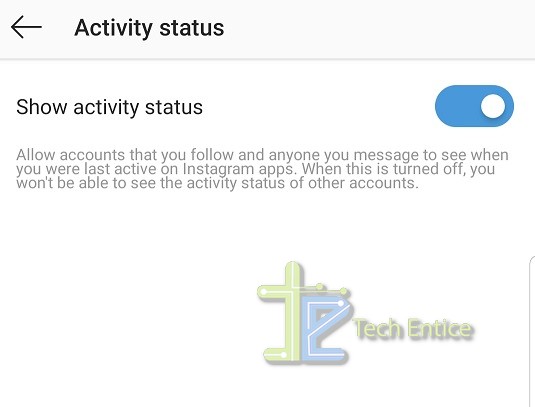 That's all!