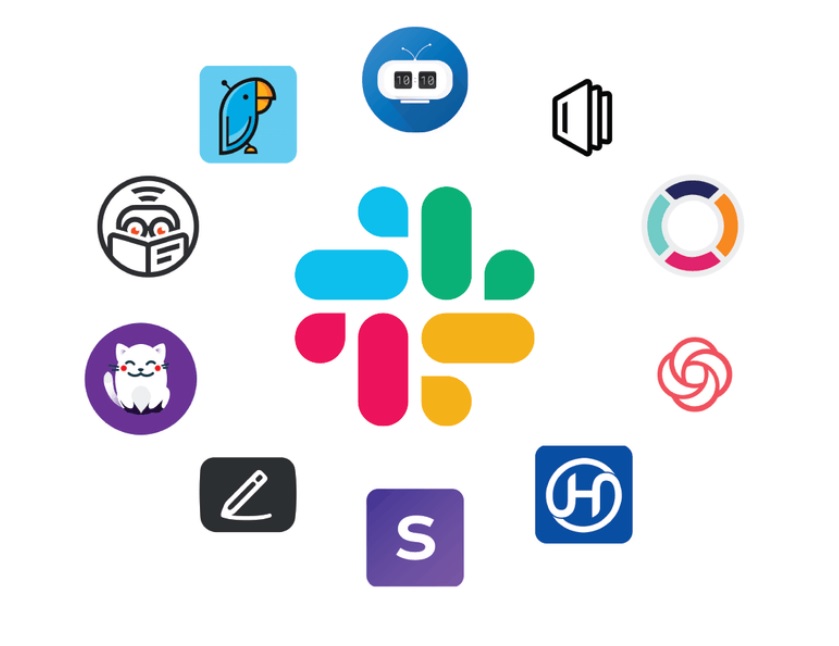 Slack is one of the most popular communication and collaboration tools used in today's team-based businesses. With this tool, you are able to discuss ideas in workspaces, channels, threaded conversations, and direct messages. Few tools have made team communication and collaboration easier.
Yet, Slack offers much more than mere conversations and messages. The platform makes it possible to extend the feature set of the service through installable apps. Within minutes, you can install the likes of Google Calendar or Drive, Slack for Gmail, Slack for Outlook, Microsoft OneDrive, Dropbox, Evernote, Adobe Creative Cloud, Giphy, Trello, Simple Poll, Twitter, Outlook Calendar, Zoom, and more.
A Caveat
If you are serious about getting the most out of Slack you'll want to add an app or two to your workspaces. There is, however, one caveat to doing it. Your workspace must be setup to allow for app installation. This isn't always the case. Some companies lock Slack down fairly tight, preventing you from installing apps.
In other cases, your Slack workspaces might be configured so that you can install apps, but must request permission to do so. No permission, no installation.
But if you have workspaces that aren't locked down, there's probably an app in the Slack App Directory that perfectly fits your needs. In fact, for developers (such as those who work on Python Software Development), you'll find tools like GitHub and GitLab that can be integrated into Slack.
I'm going to walk you through the process of installing an app into a Slack workspace.
What You'll Need
The only things you'll need to make this work are:
A Slack account.
A Slack workspace that allows you to install apps.
Either the Slack desktop client or the web-based client (as you can't install apps from the Slack mobile app).
That's all you need. Let's get an app installed.
App Installation
Open Slack and sign into a workspace. In the left pane (Figure 1) you should see the Apps listing. If you don't see it, the workspace isn't configured to allow the installation of apps. 
Figure 1
The Apps listing in the left sidebar of the Slack desktop client.
Click the + button to the right of Apps. In the resulting window (Figure 2), you can either scroll through the listing of apps, search for a specific app or open the App Directory, which will launch in your default web browser.
Figure 2
Locating an app to install from within the Slack desktop client.
Once you've found the app you wish to install, click the associated Install button (Figure 3).
Figure 3
The Install button for an available app.
After clicking Install, your default web browser will open. Click Add to Slack and, when prompted, click Allow (Figure 4).
Figure 4
Giving the new app permission to access the workspace.
Depending on the app you've installed, you might have to walk through a welcome screen, connect the app to a service or account, or configure the app to work with a specific workspace.
Cost
Some Slack apps are free. For example, Google Calendar and Google Drive are free apps. There are others, however, that do have an associated cost. Those with a cost tend to be associated with a service. For those apps that do include a cost, you will have to sign up for the service on the corresponding official site.

Some apps do include a trial. For example, the Teamline app is a great app for python development services, other programmers, and anyone that needs to turn Slack conversations into actions. This app includes a 15-day free trial. After that trial is up, you can purchase a license. Many apps do that, so you'll have to check each app you want to install to see if they are free, paid, or offer a trial.
Easy Slack Expansion
Slack is already one of the most useful collaboration/communication tools you'll find on the market. It's cross-platform, incredibly user-friendly, and makes expansion a breeze. Its apps make the Slack experience more productive and efficient, so you should definitely check them out.
If you find your workspace doesn't allow for the installation of apps, reach out to your Slack admin to see if either they would give you permission to install apps or install the app in question for you. You'll be glad you did!