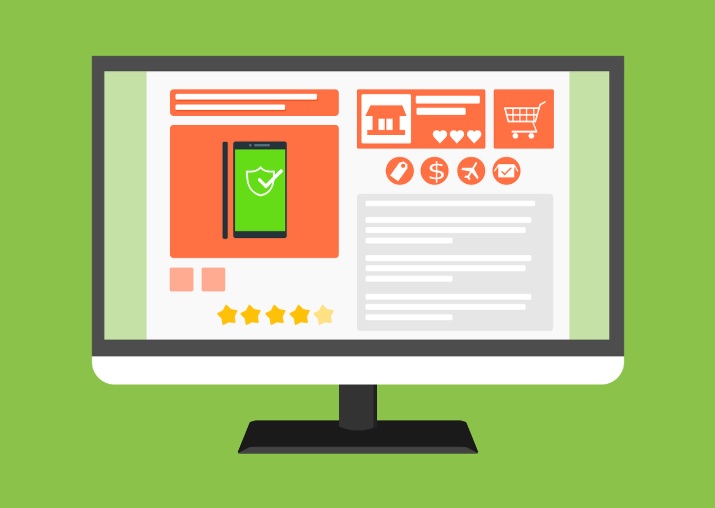 Ecommerce platforms are designed to be easy to use for entrepreneurs who are starting their first online store. But, there are some platforms that are recognized as being easier than others.

Let's begin by comparing Shopify, BigCommerce and Wix.

Shopify

Shopify is one of the easiest ecommerce platforms today. It is a complete solution that also offers hosting in addition to the platform.

Shopify offers a fourteen-day free trial. This way, you can begin building your store at once. And when you are ready to take your store online, you can avail of a number of affordable plans.

Setting up your store is easy through the admin screen. Start by choosing a theme for your store. Many of these themes are free. Each theme allows you to edit the settings without having knowledge of coding. If you have a programming background, however, you can access the HTML and CSS to make wholesale changes to your theme.

Once you've selected and edited your theme, you can add products by visiting the Add Products screen. You will need to include as much detail as possible about the products, including those that are required for SEO such as product name and description.

If you would like to add more functionality to your store, there is an app marketplace with more than a thousand apps. In addition, Shopify supports many third-party payment gateways, although you will have to pay transaction fees.

If you don't want to set up an online store but still want to use the Shopify platform, you can avail of its Lite plan. This plan lets you add a Buy button to websites and even blog posts. It links to the Shopify checkout and is customizable. Customers can view your products. But, you cannot sell to them directly. Dropshipping capability is available.

The Lite plan allows you to sell your products on your Facebook page. You can also use the plan to sell offline during events.

Customer support is available 24/7 through email, phone and live chat, as well as Twitter. There is also an online forum where you can seek assistance, in addition to the extensive documentation available on the support page. However, the Lite plan only offers support via live chat and email.

BigCommerce

BigCommerce is the second most-popular ecommerce platform. Like Shopify, it provides hosting along with the platform. It also has a fourteen-day free trial.

You can start building your online store using the BigCommerce website builder, which is designed to be easy to use for those without a web design background. After you choose a theme, you can complete it in a few minutes by adding products and implementing other settings. For instance, you can manage your tax rates and set your shipping settings.

One outstanding feature is Inventory. It allows you to quickly and easily manage your products. You can update your inventory levels and set up inventory tracking, in addition to letting you upload products fast. You can even sell non-physical products such as downloads and services.

Customer support is available through live chat, phone and email. In addition, there is an extensive customer support page that provides a variety of resources including tutorials and videos, as well as online forums.

Wix

Although it is better known as a website builder, Wix also allows users to build an online store. It is the ideal choice for entrepreneurs who plan to keep their stores small and have no plans to scale in the future.

Wix provides some 500 themes specially designed for ecommerce, as well as a shopping cart with a full range of features. In addition, there is an app market with hundreds of apps for adding features to your online store, such as creating receipts and contact forms.

Creating an online store is easy by using the dashboard, which has a drag-and-drop interface. More advanced customization options are available through Wix Code, which lets developers build the applications and features they want.

But one advantage Wix has over Shopify and BigCommerce is that it allows you to build many aspects of your online store that they don't cover. These include building a product page and integrating your social media accounts with your store.

One helpful feature is the dedicated button for Wix stores. This lets you quickly check on your inventory, customers and orders.

Wix also provides users with a mobile app that lets them manage their store even when they are away from their computers. You can add products through the app, keep track of your calendar and bookings, and chat with your customers in real time.

You can access their customer support though calls or email. The Support Center also provides resources such as FAQs and documentation, in addition to an online forum. However, you can avail of first priority callback support if you sign up for their VIP plan.