WhatsApp story has the same concept as that of a Facebook Story. You can add an image, video, Boomerang, text or anything and share it with your friends for 24 hours. After that the story gets removed automatically. Facebook and WhatsApp are the two mostly used social media apps, along with some other apps, such as Instagram, Snapchat and Twitter. Now WhatsApp has added a new feature, which will allow you to share youw WhatsApp story or status to your Facebook Story. Till now, this feature was available to Instagram, which is now a part of Facebook. WhatsApp being also a part of Facebook, has added the feature recently.
In this article, I shall show you the simple steps to share your WhatsApp Story on Facebook Story.
Steps To Share Your WhatsApp Story On Facebook Story
First, upload the photo or video on your WhatsApp Status. After, it is uploaded, check the option just below it. It says, "Share To Facebook Story".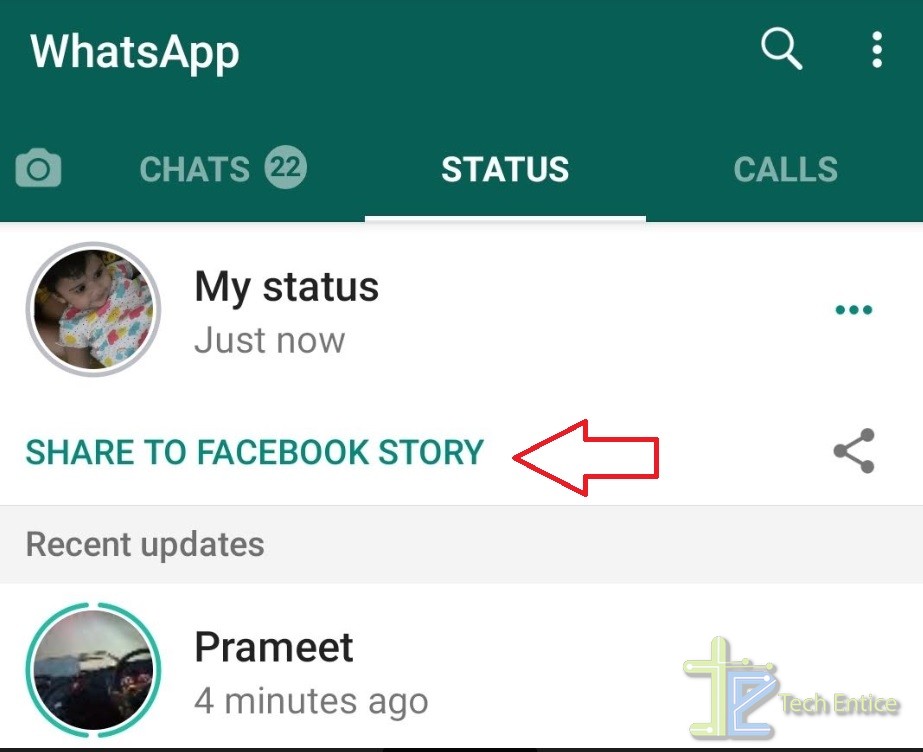 Now tap on Facebook "Your Story" from the Choose an Action MENU.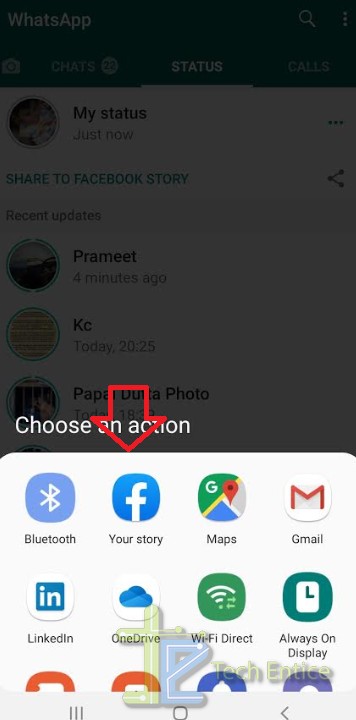 Edit the post with emojis, text, filters. Finally, select Share To Story. You can also save it to your device.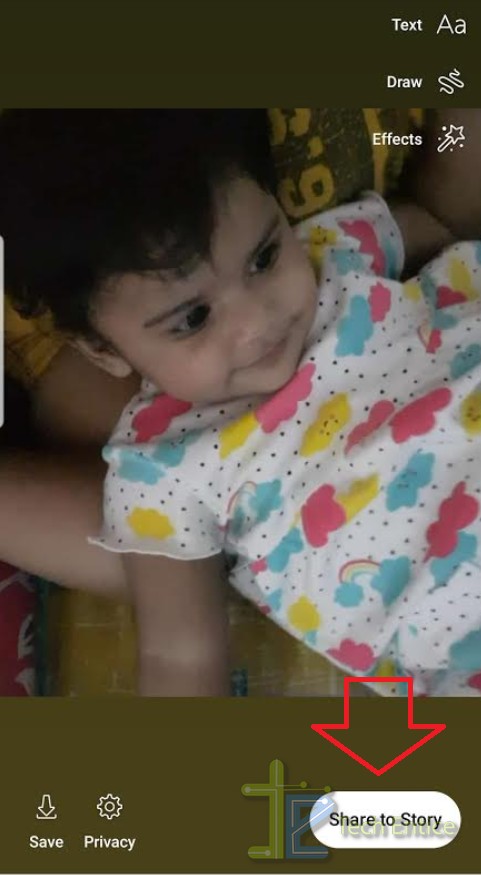 Thats all!