Auto-Correction in smartphones is a very common utility feature that automatically corrects any word that has been spelled wrong. The spelling check is done on the basis of the language that has been set as default. So if your default language is English, then any word typed wrong will be automatically corrected to the word based on the match of maximum letters. Nowadays, while chatting or making personal conversations, we type in our mother tongue even though the default language is something else. So the phone will not be able to understand what you are writing and will automatically change the words. Different platforms have different method to turn auto-correction off or on. While in Android handsets, the setting can be altered straight from the on-screen keyboard but for iOS, the only way is via the General settings. The following tutorial will help you disable the Auto correct feature in iPhone.
Following the same method, you can turn on or off other features like Auto-Capitalization, Check Spelling, Enable Caps Lock, Shortcut, Character preview and many more.
1. Open Settings and go to General.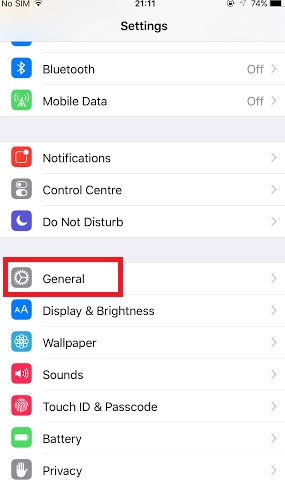 2. Go to Keyboard.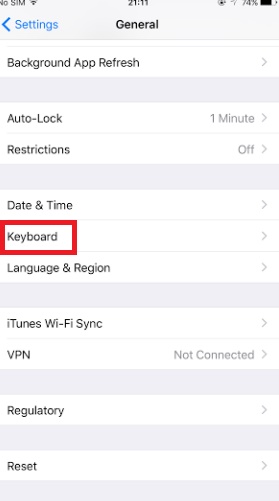 3. Under Keyboard Menu, scroll down and find out Auto-Correction. Move the slide from right to left to turn off the feature.