Demo Mode is a utility setting that has been designed for developers in android 7.0 Nougat. This mode is usually enabled for taking screenshots as it replaces the notification bar with a generic. It does not display the notifications and low battery warning which usually appear at the top panel of the phone screen which usually shows notifications icons, alarms, low battery warnings etc. The mode disappeared with Developer preview 2. Demo mode finally made its appearance under the shade of Developer mode. It has two menu which more or less serve the same purpose. The 'Enable Demo Mode' enables demo mode and 'Show Demo Mode' shows the demo mode on the notification bar. If you want to enable this mode, then first turn on the Developer Mode. Developer mode is a mode that unveils certain hidden features that Android has hidden from its users for certain reasons. Turning on the developer features will not cause any harm to your Android smartphone but will definitely unleash some sensitive settings. Altering these settings may cause some severe changes to your phone. Hence it's recommended to turn on the Developer mode only after acquiring proper knowledge. Turning on the Developer mode is opening new dimensions for advanced users. Once you turn on the developer mode, the Demo mode will appear under it.
1. Go to Settings and scroll down to find About Phone.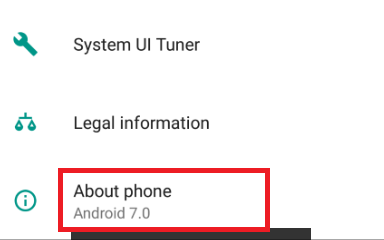 2. Under About Phone menu, you will find several information about your handset which also includes the Build Number.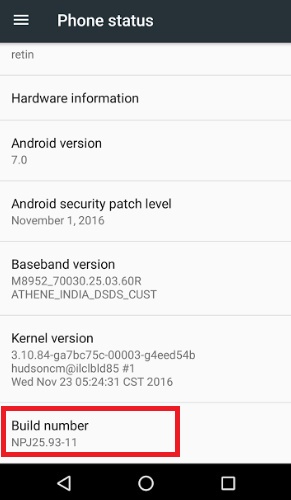 3. Tap on the Build Number five times consecutively or as many times as the OS asks you.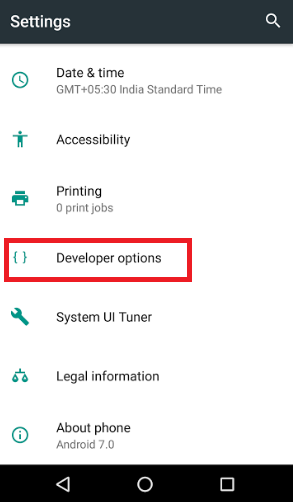 4. Your developer mode will turn on. Now go to Developer Mode.
5. Scroll down and find out Demo Mode. Tap on it.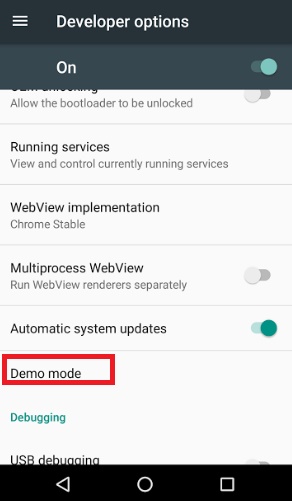 6. By default this mode is turned off. Tap on the slider to turn it on.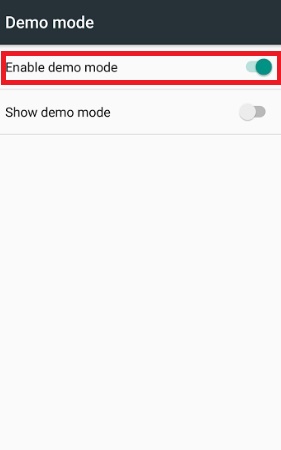 You can also turn on Show Demo Mode.