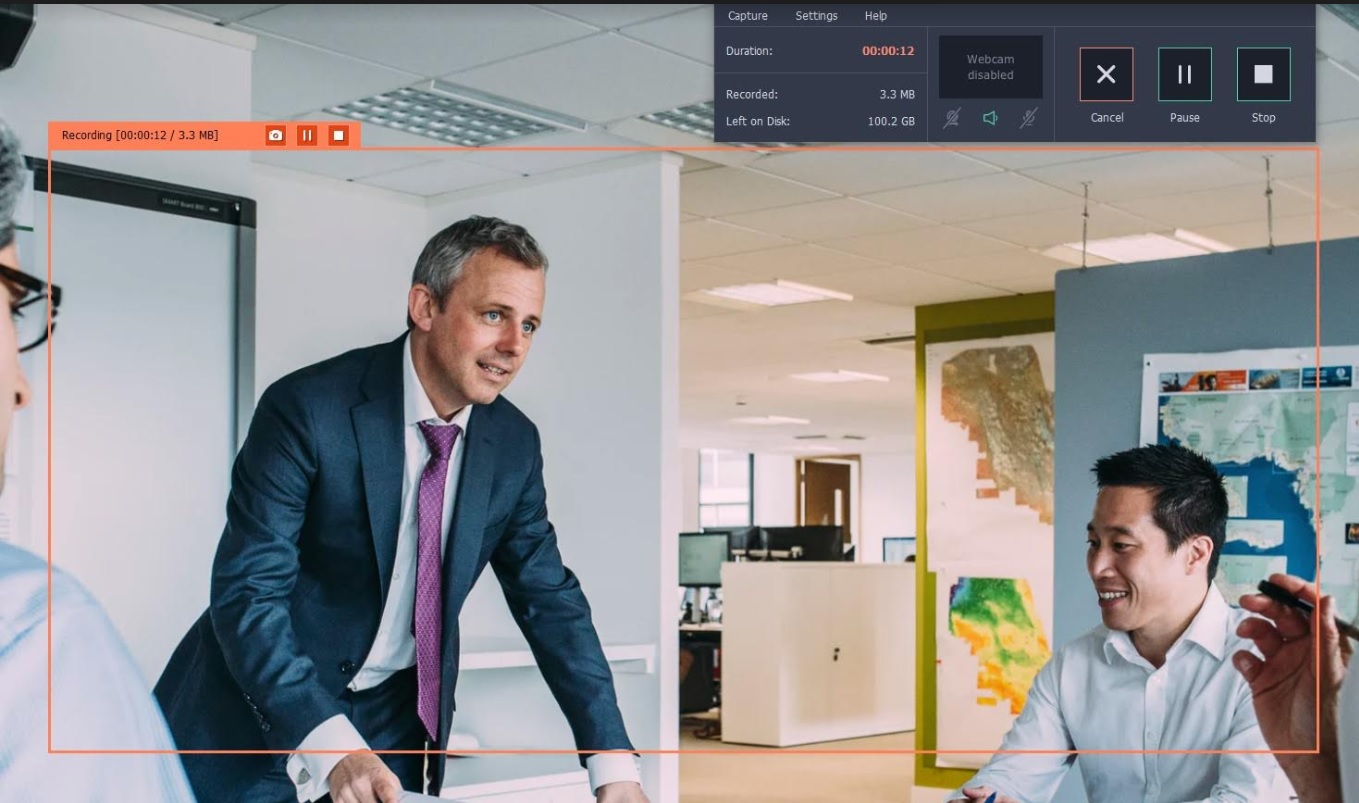 Screen recording isn't just a tool to create videos and publish them, but it is also a useful way to save content. Because it will let you capture a video of anything at all that is on your screen, you can use it to save content of any kind – including online content.
All that you need to get started is a screen recorder, and nowadays there are many out there that you can choose from. In fact some platforms such as Windows 10 and MacOS Mojave have built-in screen recorders, and so does iOS.
Setting Up the Screen Recording
Regardless of the screen recorder that you're using, the basic steps that you need to take are the same:
Define the capture area

to encompass the online content that you want to save. Because the capture area will determine the video resolution, you should try to make it as large as possible and if you can you should display the content in full screen so you can record it in the highest resolution available.
Set up the audio source

which will typically be the system audio if you want to record audio from your speakers. When you're saving certain types of online content such as video calls you may want to set your screen recorder to record the input from other devices – in this case the microphone.

Record the video

and capture the online content that you want to save. In most cases no other actions need to be taken, aside from saving the video after it's done with the encoding settings that you want to use.
All in all saving online content is relatively straightforward, though there are a few additional steps that you can take that may make it a bit more convenient:
Automate the recording

if the option is available by setting a timer to stop it after a fixed duration, or scheduling a start and stop time. It can be convenient especially if you want to save lengthy online content such as webinars – or live videos that you may not be free to start recording manually.

Adjust the frame rate

and increase it to

make the video look smoother

and more fluid. Typical LCD displays have a framerate of 60 frames per second, so setting it to match that will more closely capture a video that looks like what you see on your screen.
It should be noted that not all screen recorders will have these options, so you may need to shop around for the best screen recorder. For example you could try Movavi Screen Capture Studio if you are looking for one that does.
All said and done screen recording will enable you to save any content at all from your screen. Insofar as online content is concerned, you could start by using it to save videos of websites and online platforms, or even online streaming videos, video calls, livestreams, or anything else you need.