Internet Explorer 8 is the stock browser that comes built in with Windows 7. It has many new features such as search, Accelerators, suggestions, and Web Slices, so that you can quickly get to the website you're looking for and easily keep up with every day updating sites. New updates are available to speed up your internet explorer such as Internet Explorer 9 update. With these updates you do not need to struggle with the problems that you face with IE8. But there are many users who do not like changes a lot, so for them we have written this article so that they can continue using IE8, you need to speed up your browser at least so that your working experience becomes better.
It is always recommended to upgrade to the newer version which is available in the market because day by day the Internet is developing, introduction of new technologies such as HTML5 and CSS3 etc are done, these technologies are not supported in the older browser and hence you may face difficulty using older browser.
If you want Internet Explorer 8 work faster in Windows 7 machine, you need to disable the add-ons that slows it down, Follow following steps to disable your add-ons.
Steps to make Internet Explorer 8 work faster in Windows 7
1. Start the internet explorer.
2. Go to the "Tools" menu under the menu bar and select Mange add-ons.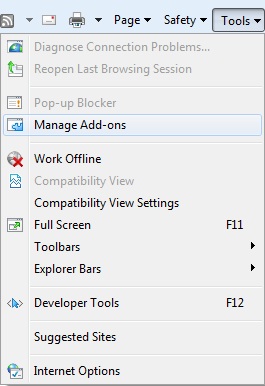 3. Check the load time for each one. Set or disable it according to your need.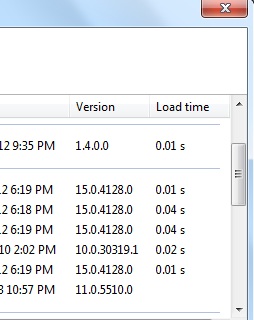 4. By this method only you can thus enhance the speed of internet explorer 8 in windows 7.