Apple's iPhone 5c has been one of the company's fastest selling smartphones. While its S series sold like hot cakes, this new model has been emptying stores even faster. The phone has been highly appreciated for its sleek design and unique features. Its affordable price tag also adds to the appeal of the phone. Owing to the growing popularity of this smartphone, many manufacturers have begun selling attractive iPhone accessories and iPhone 5C cases that bring out the best in your iPhone. They came in attractive designs and different colors. Read on to find out more about the phone and its accessories.
anchor text:
Features of the iPhone 5c
Being an Apple product, the phone obviously runs on the iOS operating system. It uses more or less the same hardware as the iPhone 5 including switches buttons and slides. It has a 1 GB RAM and Dual-core 1.3 GHz CPU. Its 4 inch screen offers a 640 x 1136 pixels display with 16M colors and a touchscreen. Its memory capacity can be quite disappointing for those looking to store bulk data on their phones as the iPhone 5c has an internal memory capacity of up to 32 GB without an external memory card slot. The phone is available in two models – 16 GB and 32 GB.
It supports GPRS and EDGE connections, has an embedded Bluetooth feature along with a USB and 3.5mm jack port. Users can also connect their phones to WiFi internet connections. The phone has an 8 MP primary camera with features like autofocus, LED flash, HD video and image recording, geo-tagging, touch focus, face detection, HDR photo and HDR panorama. It also has a 1.2 MP secondary camera that includes features like face detection, FaceTime over Wi-Fi or Cellular internet connections. iPhone 5c also boasts of a battery life of up to 250 hours on standby, 10 hours talk time and up to 40 hours music play.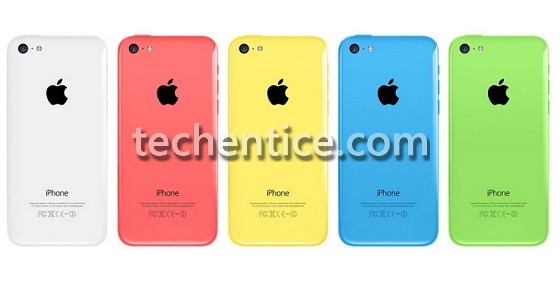 iPhone accessories and iPhone 5c Cases
Though the iPhone 5c is available in vibrant colors like White, Blue, Green, Yellow and pink, there are many users who are still on the look out to make their phone look all the more trendy and colorful. Catering to this segment of people, many manufacturers have started offering various iPhone accessories and iPhone 5c cases. These are available at affordable prices and in various colors and designs. Moreover, they need not be purchased through an Apple store but can be found in any store selling mobile cases and accessories.
These accessories include stuff like screen guards and phone covers that prevent your phone for getting scratched or damaged and a charger adaptor. Another great accessory is the iFound Lost & Found System that eliminates the tension of losing your phone. It allows anyone who finds your phone to get in touch with you. Since the market is flooded with many such options, it is always best to read up on all these accessories and then decide on what you want for your phone. Reading up also gives you a basic idea on how much iPhone accessories and iPhone cases cost so that you can purchase them at a reasonable price.