It has been since a while we are witnessing an apparently growing friendship between Microsoft and Samsung. This cordial relationship seemed to reach a new level in Mobile World Congress 2015 held at Barcelona with Knox, the security enterprise of Samsung. Samsung announced that Knox will include the Office 365 in its latest edition. Knox is a robust and powerful security workspace of Samsung that provides security and integrity to both hardware and software all Samsung mobile devices.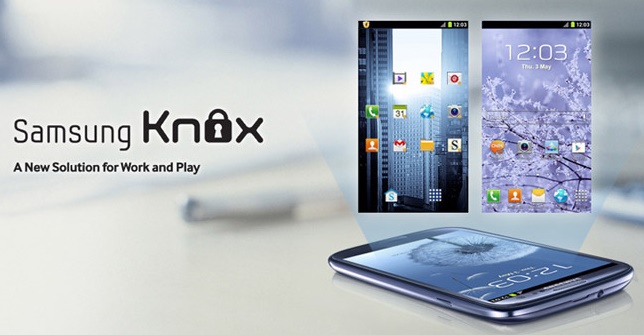 KNOX Workspace facilitates multi-layered protection to enable safe transactions that require high confidentiality. The service is meant for corporate services and provides integrity from the device down to the kernel with two-factor biometric authentication for authorized device access. Microsoft service Join has been there with Knox since a long time. So the tie is definitely not a new thing. But the collaboration was strengthened with the inclusion of Office 365.
The man behind Knox Dr Injong Rhee, announced at MWC, "Today I'm going to tell you about additional productivity applications from Microsoft. We have a deal with Microsoft which will be announced in a week or so, we'll have a big announcement, so you have a sneak preview. We'll have Microsoft OneDrive, and OneNote, and Office 365 come with Knox Workspace. When you download Knox Workspace, this comes pre-loaded."
He also added, "Employees can be authenticated through KNOX Workspace's full support for Microsoft Workplace Join. Workplace Join enables users to register devices with an enterprise to allow access to its data and systems, providing a second factor of device authentication through Active Directory."
It can be well understood that the way Microsoft has been pushing its various services to Android work-spaces, soon we might get to see Microsoft integrating its cloud services on Android devices for business level.