After a lot of excitement, brouhaha and emotions for a month, the FIFA World Cup comes to an end with Germany winning the cup over Argentina. But it seems that its result has not affected a bit of Messi's popularity and the love the world has for him. The Argentine captain will be featured in FIFA 15 cover and this has been the fourth time Leo is being featured on FIFA covers.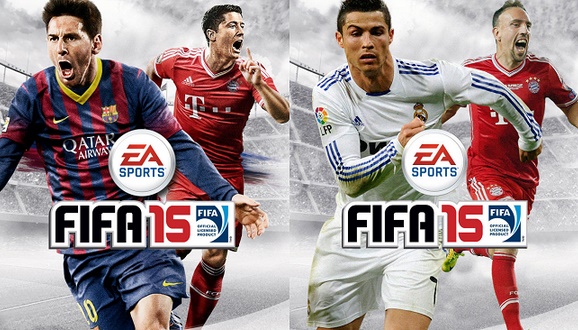 Before FIFA 15, Leo Messi featured in FIFA Street, FIFA 13 and FIFA 14 respectively. FIFA 15 will release on September 23, 2014 in North America followed by September 25 in Europe, and September 26 in the U.K. FIFA 15 will be available for all leading gaming consoles XBOX One and PlayStation 4.
EA sports says the much awaited game will add new cool stuffs in its upcoming version. The players will inherit more human like emotions, realistic rivalry gestures and emotions to bring the best of the game. The players will have memories and react to in-game events as they would in real life. The game will have support for dynamic match presentation, team tactics, a living pitch, and a lot more.