LIVR is a bizzare social network app by Kyle Adison and Avery Platz where you need to be a genuine drunk to use the app. Oh yes! This is kind of mad but true. Drink your stomach full and get indulged in night long parties. So if you are drunk alone and wanta ti have some blast, log in to LIVR and have a blast with newly made drunk buddies.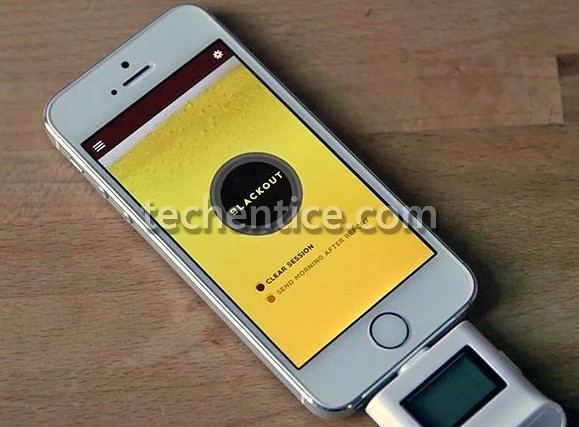 Now the craziest part is that "Damn! it's a hoax."
"It's a prank," admits Brandon Bloch, Brooklyn, N.Y based content producer. "We didn't make the app. I think part of the humor is that it is inherently irresponsible. For people to see our video and then believe it's real and really really want this app, I think that's part of the humor of it", says the 33 year old. Schmittling created the pseudo app for the video, which Bloch produced.
For those who still can't understand what's going on? A recapitulation for them. LIVR app was supposed to be launched in Android and iOs this spring as a social network for drunk people. Let me give you a more vivid description.
Some features that LIVR promised:
It's a requirement to be drunk to use LIVR!
There is a biometric breathalyzer that works as a sensor. When you have taken enough alcohol, blow the breathalyzer. If you are drunk to a threshold amount you get the entry to LIVR. The more you are drunk the more crazy levels will be unlocked.
Find out more locations for craziness?
Turn on the hot spot GPS and find out more number of bars in nearby locations. You can also find out how many friends are there or which friends are at which bar. This way you can expand your circle of LIVR world.
LIVR won't let you down!
So what you were high last night? You no more nees to worry about the uncensored selfies with your drunk girlfriends. Enjoy in LIVR and burry them there. Hit the Blackout button to remove all your uploads and updates and be the sober guy again next morning.
There are a number of levels that are unlocked- Truth or Dare, Drunk Dial, Hot Spots, Bar specials and After Hours.
Within hours of launching the website for LIVR app, Bloch and Schmittling received thousands of job applications, request to becomr beta testers and even real investors. The website's video had over 100,000 views two days after its release. Media even failed to recognize before writing rave reviews on the app.
They hired two actors, Luke Sacherman and Matt Mayer, to play the fictitious developers Kyle Addison and Avery Platz, respectively. Sacherman and Mayer, improv actors, portray stylish entrepreneurs who predict 2014 will be if LIVR. They even added a disclaimer to make it look more real.
"I think another reason why we cast actors is because it presented enough of a challenge that if somebody really wanted to they could go through and find out if these people existed," says Schmittling. "It turns out that little bit of checking that should've been done was absolutely avoided." Bloch consulted lawyers to make sure it doesn't suffer any legal issues.
So now what we think is that had it been real, it'd have been real fun while parents have a sigh of relief.