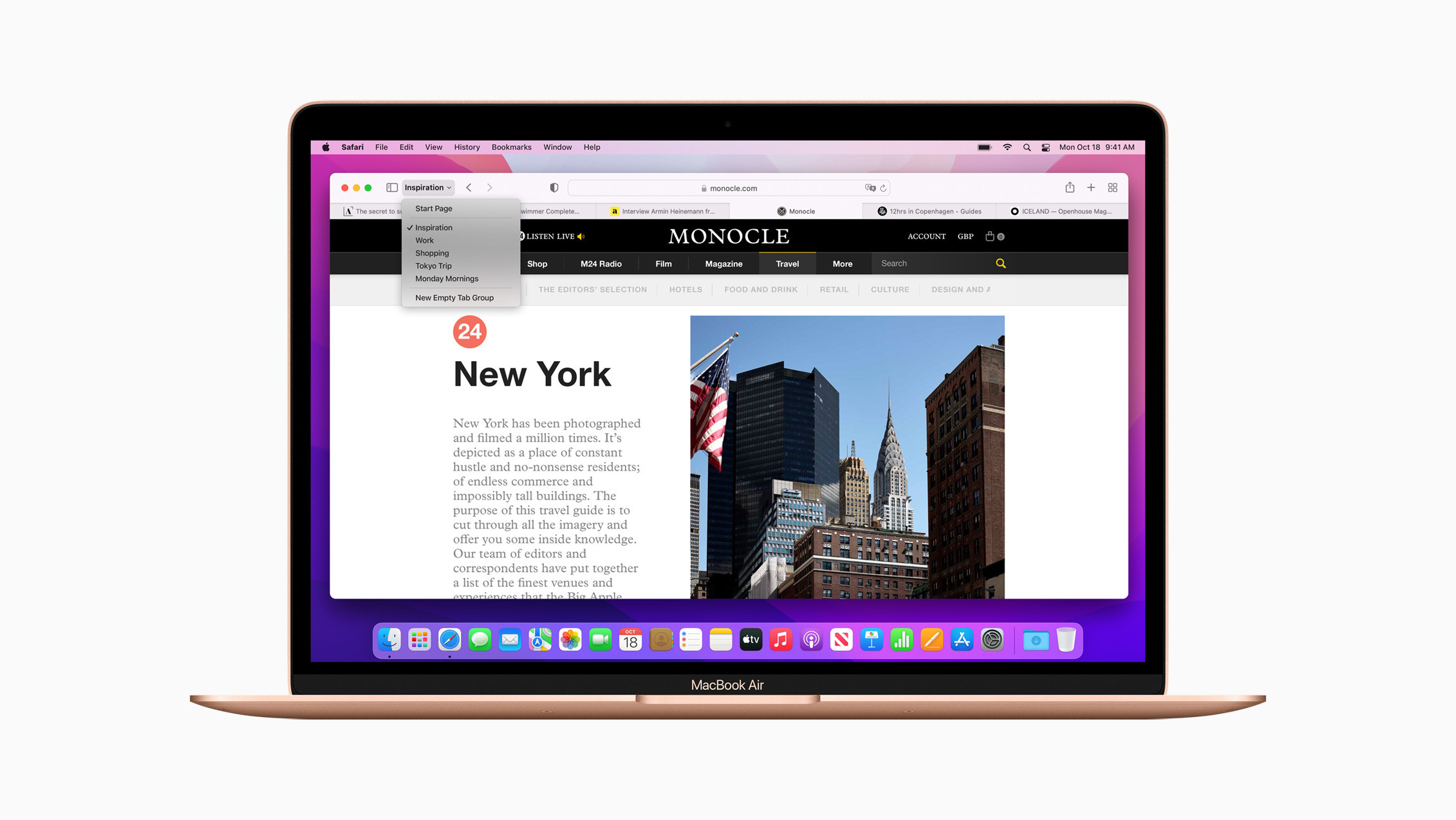 Apple has announced that macOS Monterey is now available to users as a free upgrade. This upgrade us available to all supported macOS versions and adds exciting cool features, such as new updates to FaceTime, Tab groups availability, improvements in Intelligent Tracking Protection. There is another exciting feature called Live Text. Live Text makes the text in photos interactive across the system making it easier to copy or translate words.
If you have any one of the following Mac, then you will get the macOS Monterey upgrade:
MacBook: Early 2016 and newer
MacBook Air: Early 2015 and newer
MacBook Pro: Early 2015 and newer
Mac Mini: Late 2014 and newer
iMac: Late 2015 and newer
iMac Pro: Late 2017
Mac Pro: Late 2013 and newer
If you want the free upgrade, then first take a complete backup with Time Machine. You can also store all your files on iCloud, free the space of about 12 GB. Having done that, press the Apple menu and go to System Preferences. Next, click Software Update.
If your device is running macOS before Mojave, you'll download it from App Store.