Google has recently added a Dark Theme in its Google search app or service for Android. Smartphone has now become an irreplaceable part of our life. Be it work, or no work, we just can't stay away from our smartphones for longer. Thus it takes a toll on our eyes, and we must be conscious about it. Thus, most of the apps on our smartphone have added the option to turn on dark mode. In this article, I will show you how to turn on/off dark theme on Google Search.
How To Turn On/Off Dark Mode In Google Search (Android)?
If you have opened Google search app, or Chrome app, tap on the hamburger icon (three vertical hyphen).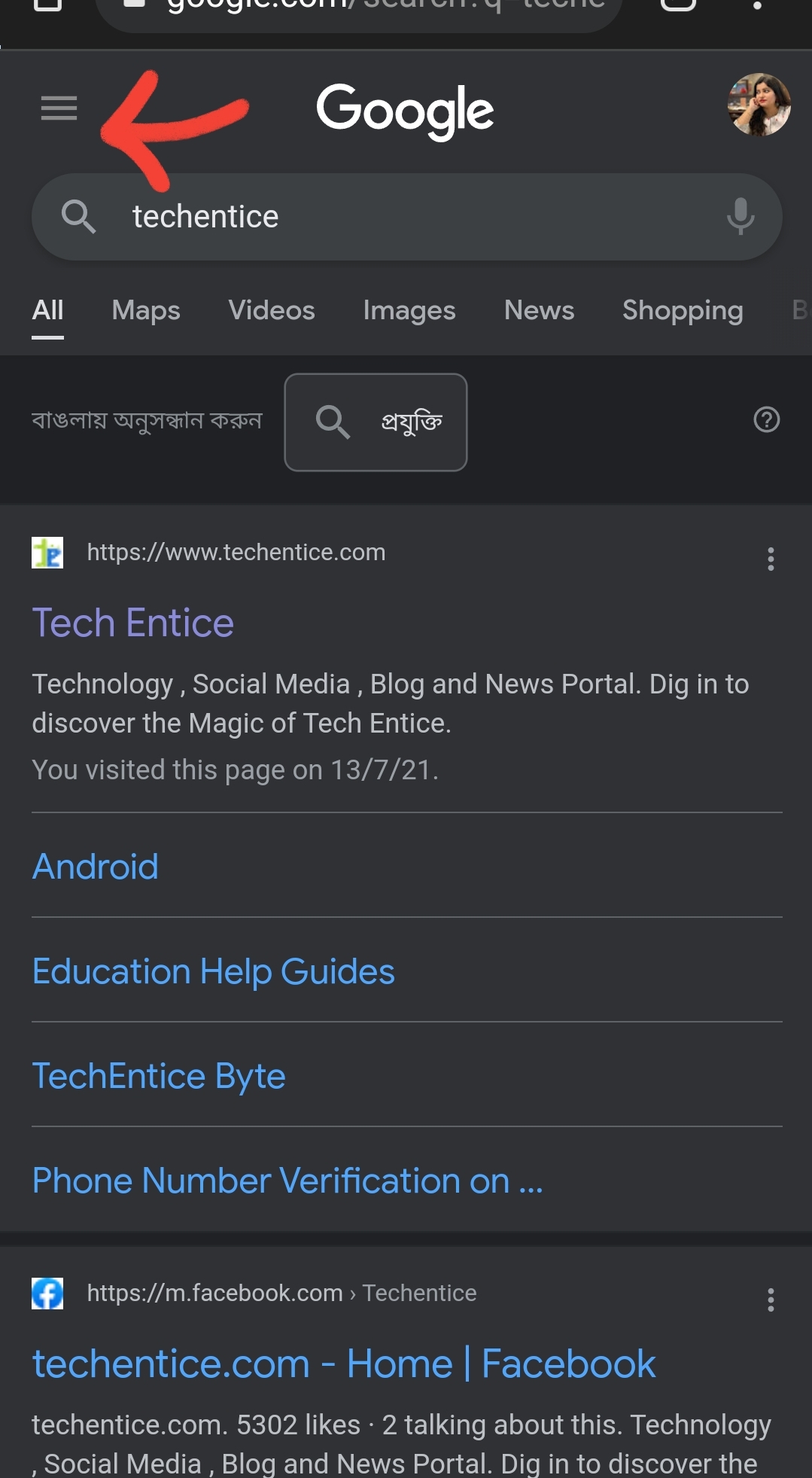 As the Google search menu opens, scroll down and find the option Dark theme. If it is turned on, it will show (on), else, it will display (off).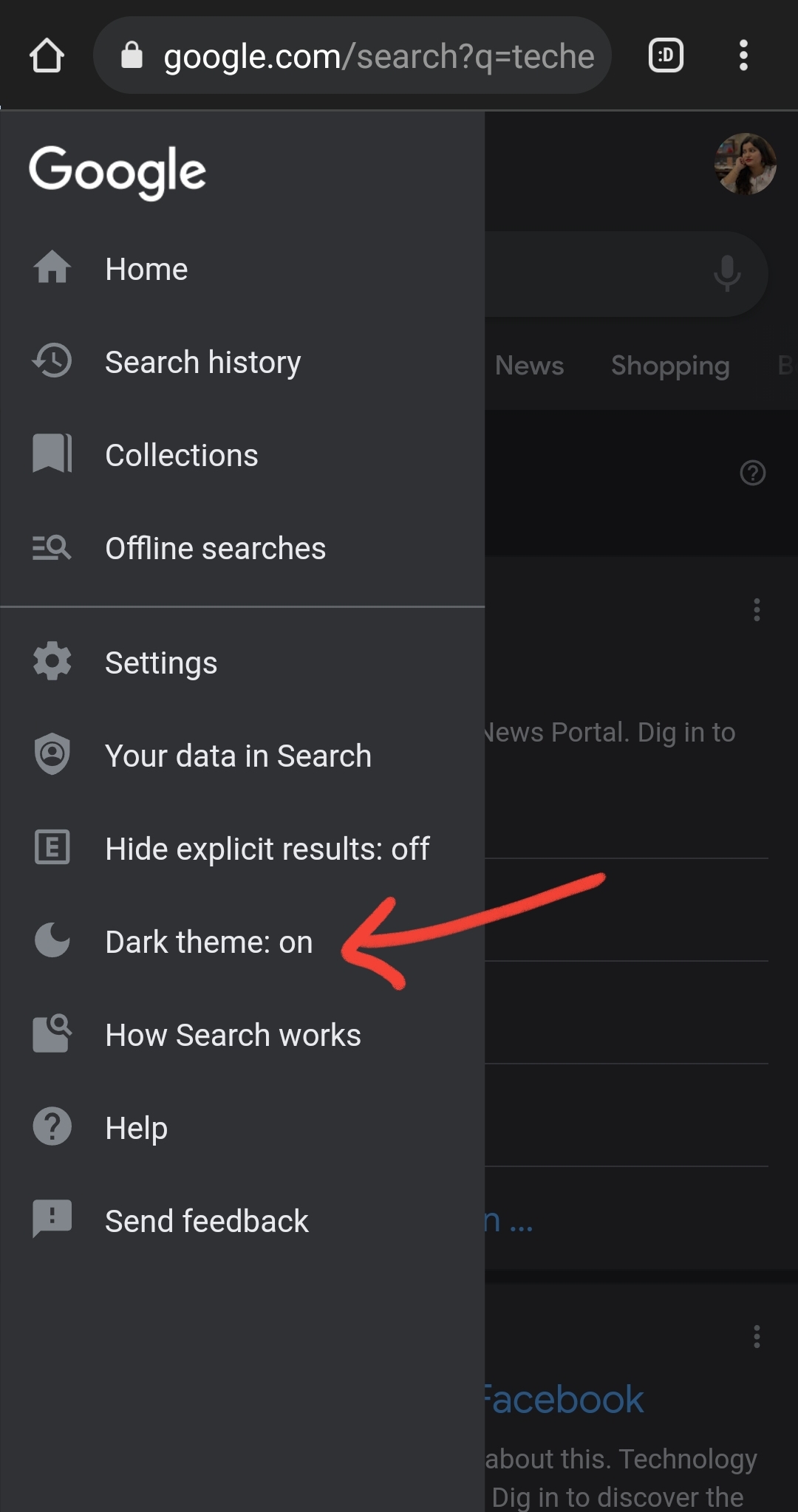 Tap on it to turn it on/off.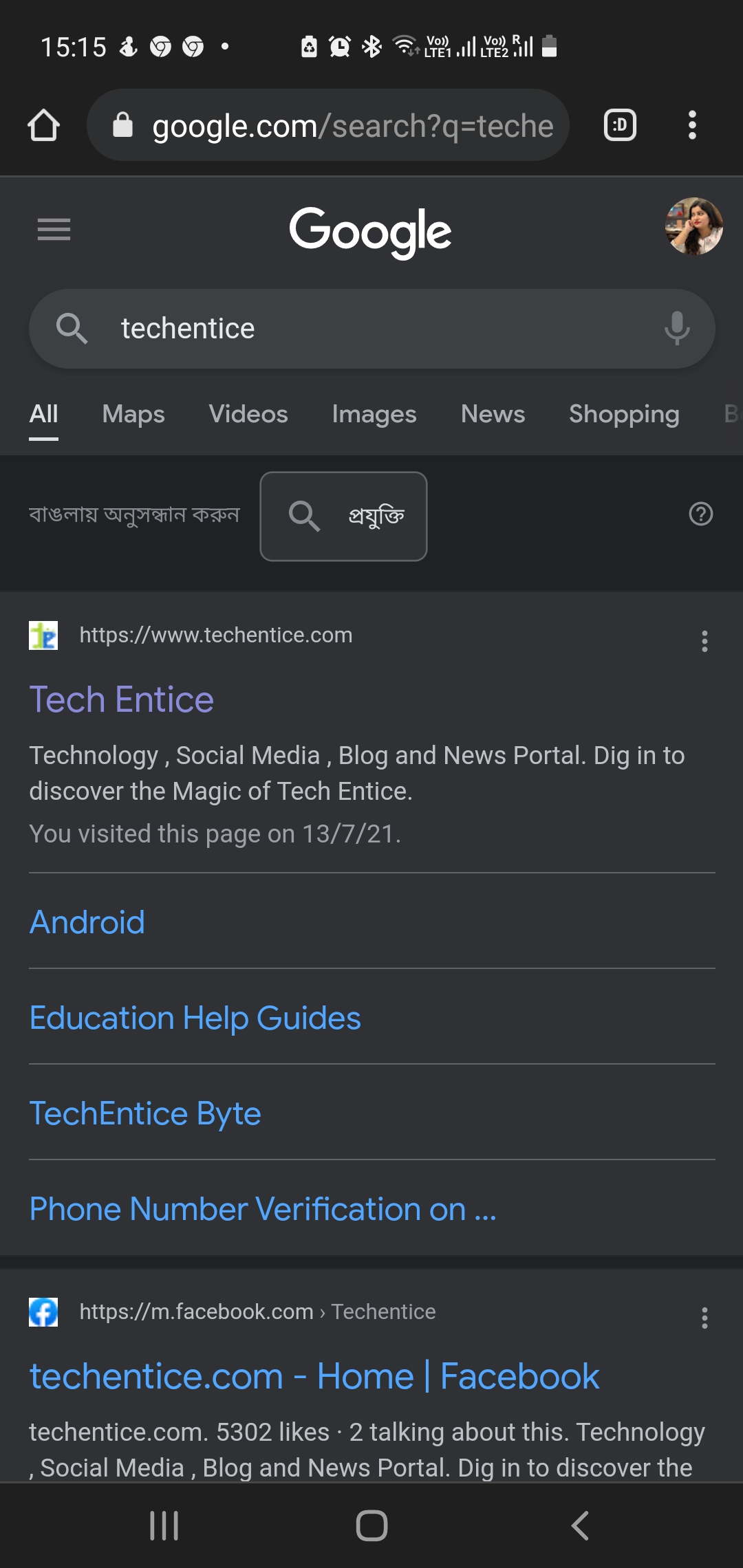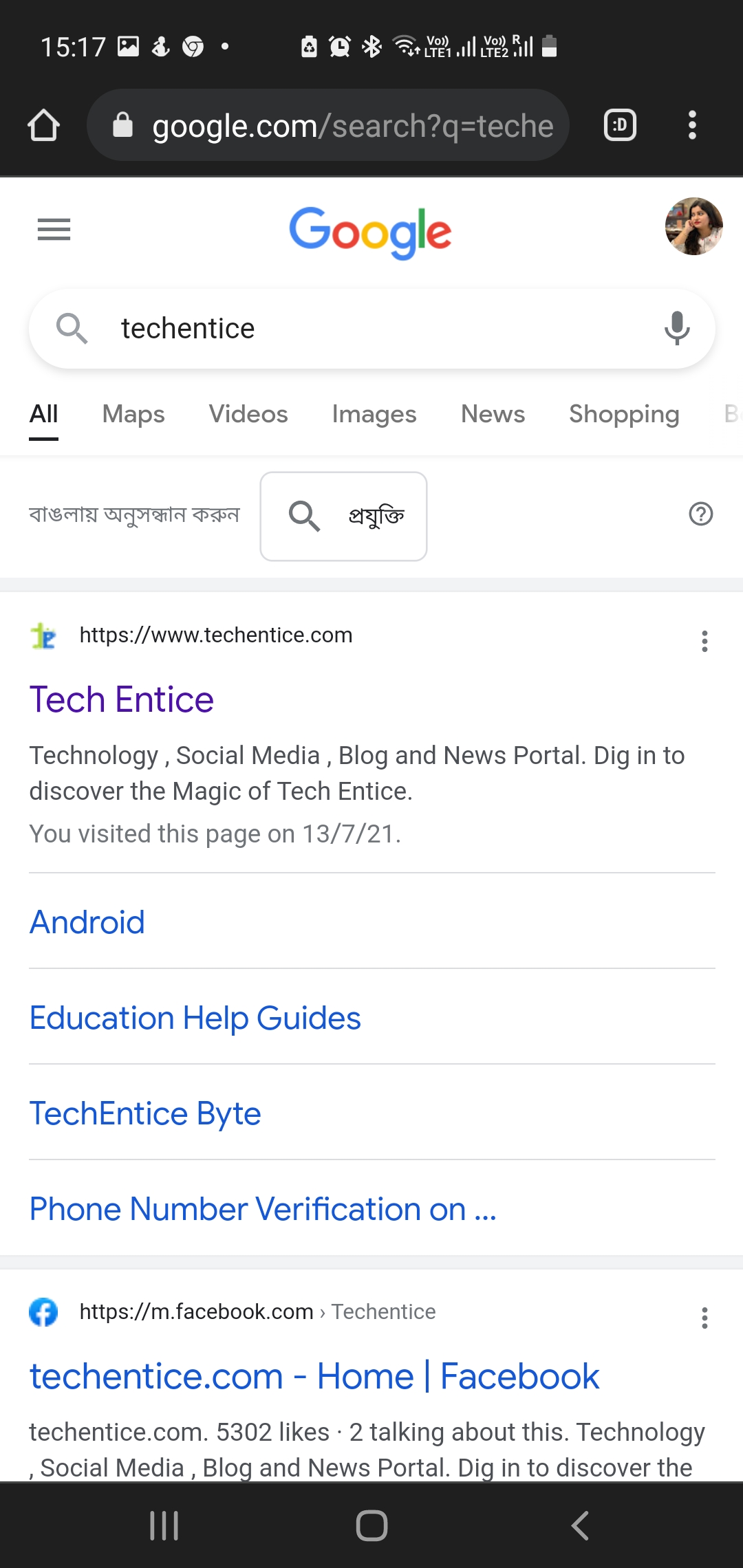 That's all!