This birthday did not go that awesome for Mark Zuckerberg. The young and vibrant CEO of Facebook was criticized by Indians after he published an Infographic of Internet.org where the map of India was shown without Jammu and Kashmir state. This immediately created a stir among Indian users. By law, the states of Jammu and Kashmir are under the administration of Government of India. So removal of the states from the map of India offeneded many Indians.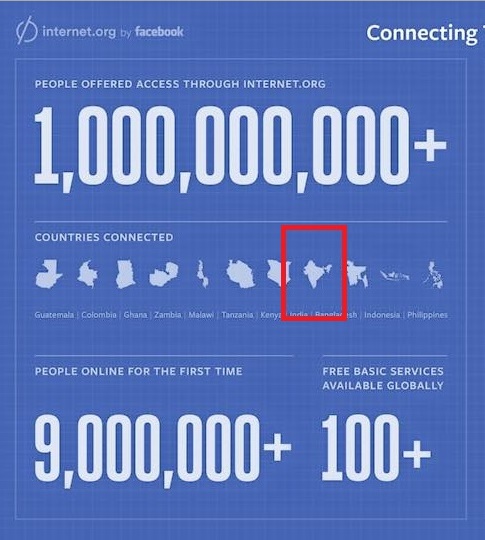 Just immediately after Mark Zuckerberg posted the infographic image, a user named Akhil Dev commented. "Great Job, Please correct the Indian MAP on this Picture, Kashmir is Missing."
Another user Manish Kaishav wrote, "Hi Mark, please correct the Map of India as you posted it without Kashmir area which look's very Controversial , your correction will gain our continues support to you . Thanks .
Manish Kaishav from INDIA".
Vivin Varghese Meleadan even rectified the image by adding Jammu and Kashmir and posted it in the comment section.
Another user Amol Swift was not so outrageous regarding the issue. He said,"I'm an Indian and this should not offend you! Kashmir is a part which is not completely controlled by our Government. This map shows India with only its parts being controlled by the Government perhaps that's why there isn't any Kashmir in it".
But SK Rao admonished Facebook that Indians will boycott the social platform unless the map is rectified. He said, "Correct India's map – Kashmir is missing. Don't need your free internet. All Indians log off Facebook if the map is not corrected. This is absolute lack of sensitiveness".