Facebook CEO Mark Zuckerberg wears the same gray T-shirt in almost every pulic appearances he makes. Now this is something you have seen but have not stuck your mind. Yesterday in his first public Q&A sessions, Zuckerberg asked his followers to ask him any question they have and he would reply them. Among many weird questions one that came up from a user was "Why do you wear the same T-shirt every day?" Well, what Zuckerberg replied will amaze you.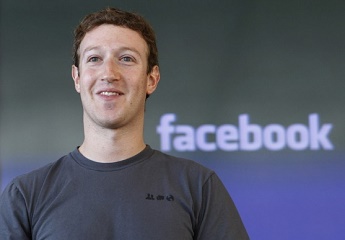 He said that the main aim of his life is to serve the billion people who use Facebook and hence he believes in narrowing down choices for less important things of life so that these does not consume much of the valuable time and energy. In his words,
I really want to clear my life to make it so that I have to make as few decisions as possible about anything except how to best serve this community.
He also added:
multiple same shirts.
I'm in this really lucky position, where I get to wake up every day and help serve more than a billion people. And I feel like I'm not doing my job if I spend any of my energy on things that are silly or frivolous about my life
Read more about the Q & A here.