Moto 360 whose purchase has already begun was found to have a smaller battery than what was expected. Motorola advertised its smartwatch would have a battery of 320 mAh but it was actually found to be a bit smaller, 300 mAh.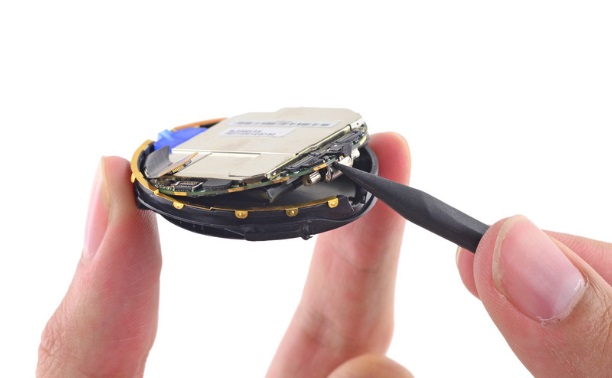 Though one of the well-designed smartwatches with a great external design its internal hardware is not up to the mark. Though it may feature some of the firsts among the rest like inductive charging and ambient light sensor, it has this one shortcoming which definitely is not going to earn a good name.
The reason for such contradiction is not known but Motorola claims that the wristwatch is capable of running the entire day by charging only once. And if the settings are put right it is even capable of running a full 24 hours. The Moto 360 also comes with a light sensor which also determines battery life; therefore staying out most of the time or sticking to indoors affect the performance of the smartwatch.
Though the difference is merely of 20 mAh, the impact on battery life is sure to be noticed. Since battery life of any device is the most highlighted point from the customers' point of view in making a purchase, it affects the sale of a product. And with such contradiction, it may lose popularity with the consumers.
Source: IFIXIT | Image Via IFIXIT