We know how much popularity Moto G gained in a short span and soon after the set was rained with appreciation and positive feedback in form of purchase of the set, Motorola launched few different offspring of the set. Two most important one that you are aware of, are Moto G LTE, and the brand new Moto E. But the one you might not know is the Moto G Ferrari Edition.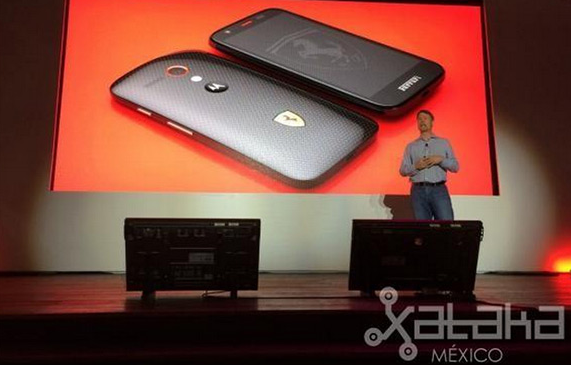 The handset was launched in Mexico along with the two above mentioned mobile phones. The specifications do not vary much from Moto G. The phone sports Quad-core 1.2 GHz Cortex-A7, Adreno 305 GPU, 1GB of RAM with 16 GB internal memory. The display cones with a resolution of 720p and camera is 5Mp.
Now coming to the special features for being called a Ferrari edition. The phone comes with a Scuderia badge and Ferrari logo. It is accessorized with a Kevlar cover and other Ferrari accessories. It will cost $4,999MXN (about $387) and we expect it to arrive sometime in June.