Like every year, the Mobile World Congress 2017 took place in Barcelona Spain. Just before the biggest tech festival hit the grounds, a flurry of speculations regarding the different devices and technologies started swirling. One of the much anticipated devices is the Moto G5 series. The Moto G5 and Moto G5 Plus are the two handsets that have been showcased by Lenovo in the MWC event.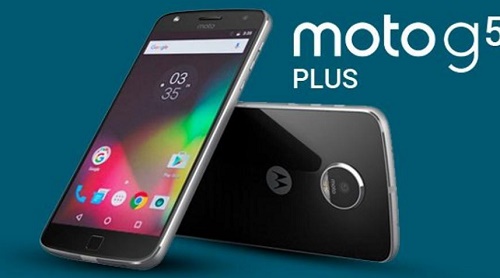 As we have seen in all Moto G models, they follow the pattern of their ancestors and blend new features. The best thing about the Moto G series handsets are that the prices of the devices are pocket friendly, and yet tries to accommodate all latest technologies available. Another thing that earns these devices additional cookie points is that they always receive the Android new versions before many leading flagship devices. In this race, Samsung always lags behind Motorola handsets, no matter how many S and Note devices they have in their credit.
As mentioned earlier, Moto g handsets try to follow the trend of their ancestors, but this time, the G5 devices have received a metal finish. As Lenovo dropped the plastic, the handsets have been replenished with a royal and elegant look. Check out the specifications of the two handsets in brief.
Moto G5 Specifications
Display: Moto G5 has a 5-inch full HD display
processor: Qualcomm Snapdragon 430 chipset
Memory: 2GB of RAM and 16GB of storage expandable via microSD card slot.
Camera: primary 13MP camera has a f/2.0 aperture and autofocus, 5MP wide-angle f/2.2 secondary or selfie camera.
Battery: sizeable 2800mAh.
Operating system: Android 7.0 with Google Assistant, Pixel-matching features
Price: Around £169.
Specifications of Moto G5 Plus
Display: 5.2-inch screen full HD screen
Processor: Snapdragon 625 octa-core clocked at 2.0 GHz
Memory: Two variants. 2GB or 4GB of RAM, 32GB or 64GB of internal storage and a microSD slot.
Camera: 12MP Primary camera with an f/1.7 aperture. 5 MP The wide-angle f/2.2 secondary or selfie camera.
Battery: 3000mAh.
Price: £259.
G5 will be launched in the market in march whereas G5 plus will role out sometime later.