Well a good news of iPhone users! No need to worry if your phone gets lost and it's switched off. Well, losing an iPhone is definitely a big loss, but there is some ray of hope. Apple has filed the new patent this January that can track the iPhones and the iPads even if they are turned off. The benefit of this patent is that stolen or lost phones can be tracked easily. The new feature contains two measures- it allows iPhone or iPad to send out a location signal and it even takes a photo when the power is down.
Presently, Apple already offers the feature of tracking the device but for this the iPhones or the iOS device should be on power on mode. It can remotely track their device through "Find my iPhone" app that was introduced long back in 2011. But the new technology will help the user to track their devices even if it is powered down.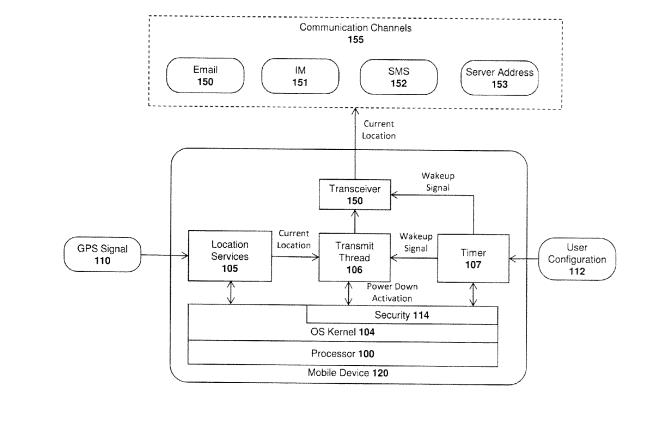 The patent, titled "Apparatus and Method for Determining a Wireless Device's Location after Shutdown," was filed by Apple in July. The U.S. Patent and Trademark has published the patent officially on Jan 29. The invention has merged with "Find My iPhone" app that helps to track the phones when they are switched off. The feature could also allow a phone to take a picture of its surroundings. This new patent is expected to cut down the steal of mobile phones in 2015. The patent suggests the device has a timer sort of thing that runs even when the phone switches off. Once it receives a request to locate the device, the phone would trigger upon a certain time interval reached and it activates a location update process. The security feature could be enabled after an incorrect code is keyed into the device and the camera could take a snap so that it can capture location data.
Apple already has a number of security features from before. The "Activation Lock" prevents the users from restoring and activating an iPhone or iOS device without the original user's Apple ID and password. This new feature will be available soon. But now the question will this new feature will be more successful than the introduction of kill switch feature across multiple mobile platforms?