iTunes is one of the most sought after media streaming platforms. It is the apple of the eye for all Apple lovers. iTunes, although a huge source of tunes and music, but it is not restricted to music. ITunes consolidates a humongous collection of music, video, movies, apps and ebooks. As, you know that Apple has always placed security on the priority list, so does iTunes. ITunes concerns about your security and protects all the video, music you purchased in tight security.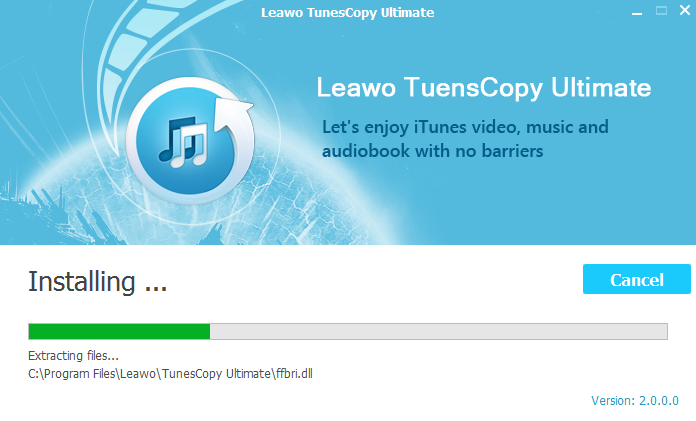 The integrity is really strong and thus iTunes refrains you from transferring these videos and music from your iOS device to another non iOS device. From a security point of view, it is indeed commendable, but from the user point of view, it can be disappointing. For example, you have both iOS and Android devices. You would definitely want to watch the iTunes purchased movies on your Android devices also. Apple doesn't allow this. So, if you want to break this barrier, you have to remove DRM from your iTunes. DRM is the acronym for Digital Right Management. DRM is nothing but a set of access control technologies for constraining the use of proprietary hardware and copyrighted software and media files. DRM technologies gain command over copyrighted media and enforce its policies so that they can't be misused. DRM is not universally accepted and therefore, software applications to remove DRM protection is legal.
"Proponents of DRM argue that it is necessary to prevent intellectual property from being copied freely, just as physical locks are needed to prevent personal property from being stolen, that it can help the copyright holder maintain artistic control, and that it can ensure continued revenue streams."
There are numerous DRM Removal software applications for Windows and Mac. Here we are reviewing the Leawo TunesCopy DRM removal software. The software can fluently remove DRM from copyrighted media materials of iTunes. TunesCopy Ultimate is a product from Leawo and it is an amazing DRM removal software. It can flawlessly remove DRM from iTunes videos (movies, TV show), music and Audiobooks, as well as an all-in-one iTunes DRM media converter to convert iTunes M4V to DRM-free MP4, iTunes M4P/iTunes M4B/M4A to MP3.
TunesCopy Ultimate has some important features:
1. The company claims that it can produce 1:1 input to output, that is, the output is lossless. This implies that the original quality is preserved.
2. One of the prolific aspects of this software is that it integrates iTunes DRM Removal Program and iTunes DRM Media Converter. This integration allows the compatibility with non-Apple platforms.
3. When decrypting and converting iTunes DRM video, TunesCopy Ultimate enables user to customize different sound tracks, different bit rates and sampling rates. TunesCopy Ultimate is also capable of converting iTunes DRM M4B Audio book to MP3. Here, for your reference, I would like to mention that M4V is a media format developed by Apple. It differs from MP4 files in a way that M4V files may optionally be protected by DRM copy protection. Read about iTunes DRM M4B Audiobook to MP3.
4. It supports Dolby quality sound.
We have used the application, and found it to be working absolutely fine. You can check out the basic guideline provided by us.
How to Use Leawo TunesCopy DRM Removal Software
1. First of all, download the TunesCopy software and run the .exe setup file. Accept the terms and conditions and click on Install.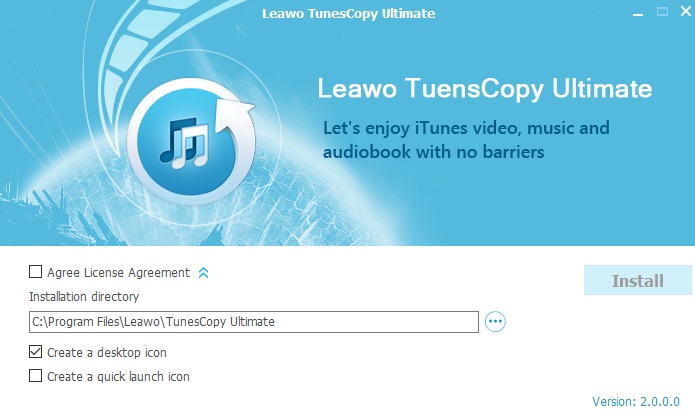 2. The installation will take a few seconds to complete. Click Finish.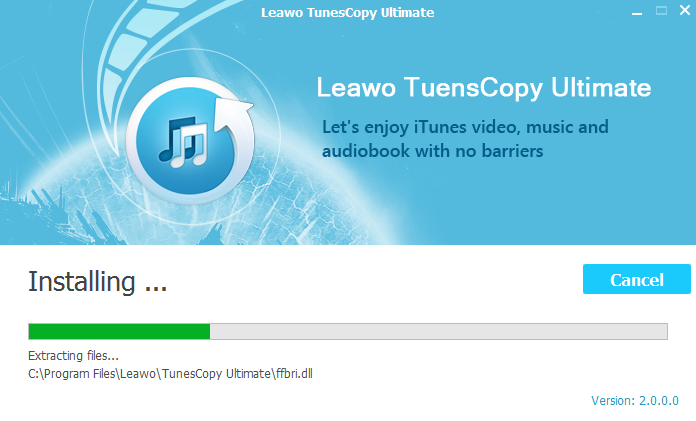 3. The download and installation are complete.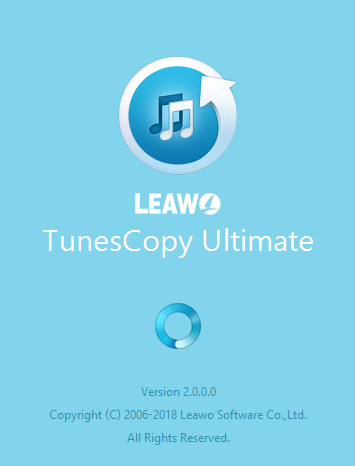 4. Now, you have to add files from which you want to remove DRM. The output option is given below. The converted files will be saved in that location. You can change the location. You can click on the "Edit" button to customize audio tracks and subtitles or Channel, Sampling Rate and Bit Rate for keeping in the output MP4 video/ mp3 audio file.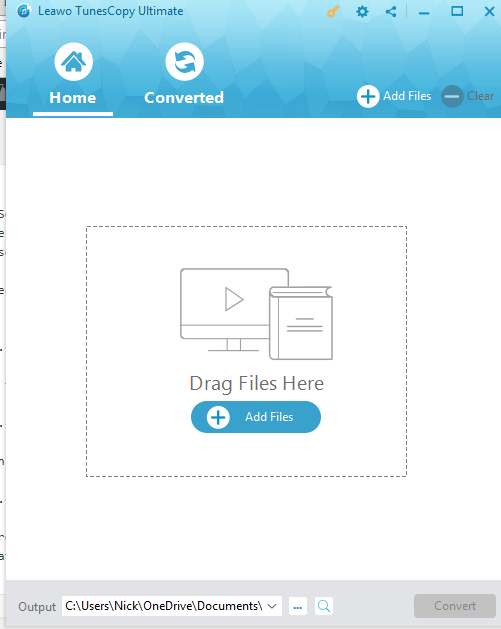 5. The settings option gives you additional customization options like Language, Preference, Updates, etc.
The software is very easy to use- handy, user friendly interface and straight forward. It works fast without lag.
Christmas and New year Offer: Leawo is giving away special offers. All you need to do is vote for your favorite Marvel superhero and win exciting gifts. You can get holiday specials at up to 40% off and a $10 Amazon / iTunes Gift Card for free. Read more about New Year promotion.