Just when you were thinking flip phones are to remember as nostalgia in an era of smartphones, Samsung is here with a brand new Flip phone the W2018. At an event in Xiamen, China, Samsung announced the W2018, an Android-powered flip phone with a specification that can match any flagship smartphone. Interesting, isn't it?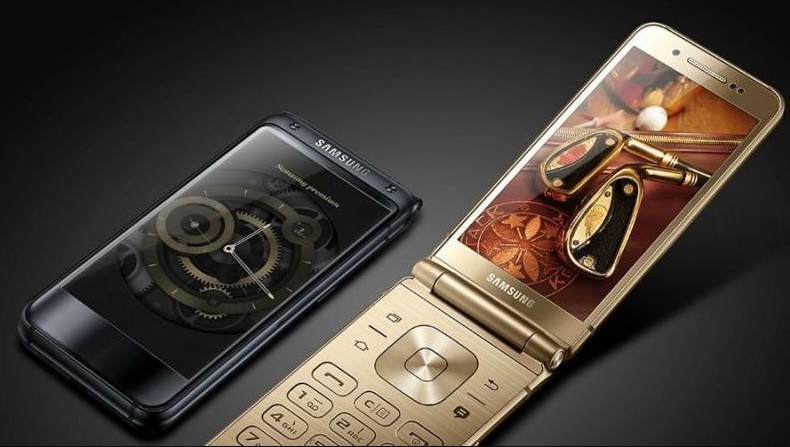 The most promising aspect of this W2018 flip phone is its magnificent camera. yes, apart from having all the normal phone features, the phone has some real enviable features. The 12-megapixel camera has the largest aperture that you'll find on a phone, beating out the V30's f/1.6 aperture. This means it allows more light, thus producing brighter images fro, brighter lighting condition. The focus can switch to f/2.4, lending credibility to reports of an adjustable f/1.5 lens in the upcoming Galaxy S9.
The phone will be available in two metallic hues- the golden and the Platinum. The dimensions of the phone are as follows: 132.2×63.2×15.9mm, and weighs in at 247g. It will have a small 4.2-inch Super AMOLED display which has Full HD resolution. You can use the D-pad and numeric keys for navigation.
The W2018 flip phone ispowered by the popular Snapdragon 835 chipset. Now coming to storag, it has a massive 6GB RAM, which is same as the Galaxy Note8. The on board storage has two options- the Extreme Edition comes with 64GB and the Collector Edition comes with 256GB. It also comes with other important features that you'd expect in a Samsung handset. it will have a dedicated Bixby button which is an amazing addition and a USB Type-C port for charging. Now, coming to operating system, the Samsung W2018 runs Android 7.1.1 Nougat.
There's no information available on pricing just yet, but the handset will be available through China Telecom.