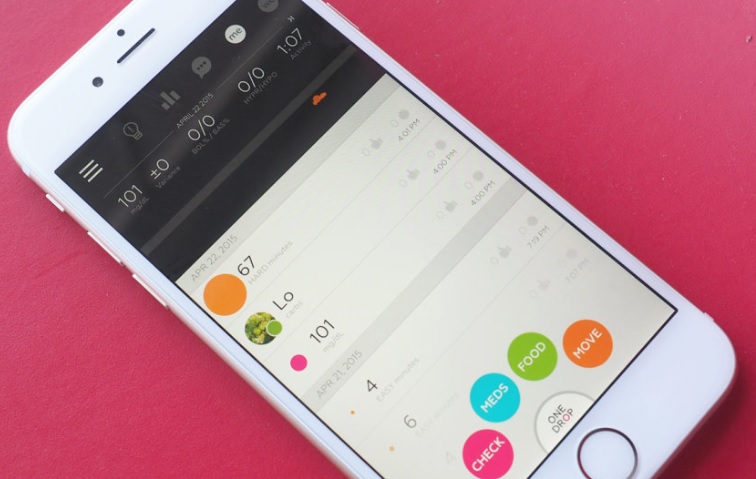 One Drop Blood Glucose Monitor has received a new personal diabetes assistant that will be synced with iPhones. With the help of this diabetes patient can keep track of their health, medicine time, eating habits and routine in a much better and organized way. One Drop is a very famous company which makes health accessories and the One Drop Blood Glucose Monitor is a prolific accessory for iPhone users. It costs just $70  and comes with a Bluetooth enabled glucometer, a lancing gadget and a subscription service for the supply of lancets and strips. The new update includes not only the launch of a new Personal Diabetes Assistant but also an integrated Health Records feature on iPhones.
The robust and feature rich outlook helps a patient in creating and organizing their daily routine based on health preferences. For example, then can use it to chalk out their diet plan, glucose checking time, medication time, etc. The Health Records will also boost regular reminders about blood glucose checks, dosage of medicine, body weight, blood pressure and so on. In one word, the app can become your perfect health and fitness guide.

The Health Record integration serves the iOS and One Drop users in many ways. Healthcare providers and hospitals are also capable of recording medical records of patients straight from the Health app along with their One Drop information for an amazing health and lifestyle experience.

One Drop Experts' service also leverages electronic medical records with their personal physicians, giving advices and tips to access to the vitals, labs, and medication history for better diabetes management recommendations.