Virtual reality or VR is the latest technology that still many people are eager to experience. We have seen so many gadgets and product launch ceremonies, and in all the product launch programs, the company heads stand on a big platform with enthusiastic audience. the company CEO, or other important heads launch their products and give presentations on the features that will be provided. But OnePlus will do something different. As its tagline says, "Never Settle", OnePlus decided not to settle for something that would be too mainstream!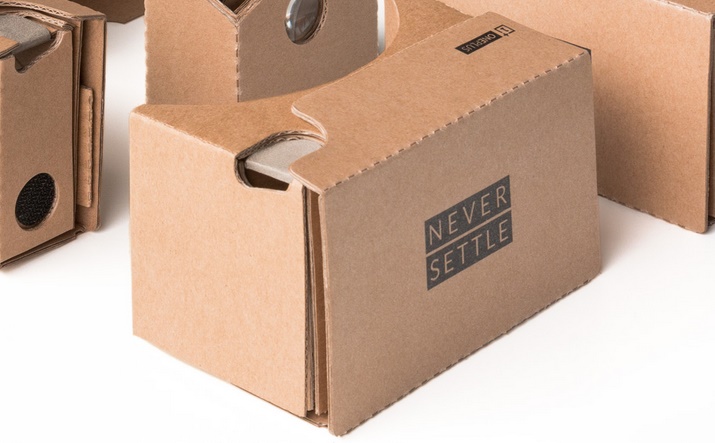 OnePlus is launching the OnePlus Two handset in July and they have opted for a full VR Launch. The OnePlus two phone was rumored to launch around June July from sometime. But there was no definite confirmation. Now OnePlus has revealed that the company will globally launch OnePlus Two on July 27 at 7:00pm PT. Every user can stream the program launch.
OnePlus said, "Earlier this month, we teased a "secret" launch project when we asked our fans to create videos of their OnePlus stories and best smartphone photography. The fans who won those contests will help us present the entire launch of the OnePlus 2 in VR."
OnePlus has designed special cardboard headsets that will aid the VR launch of OnePlus One.The cardboard sets are easy to assemble and eco-friendly. OnePlus is investing a lot of money for this launch. You can check out their cardboard page
.