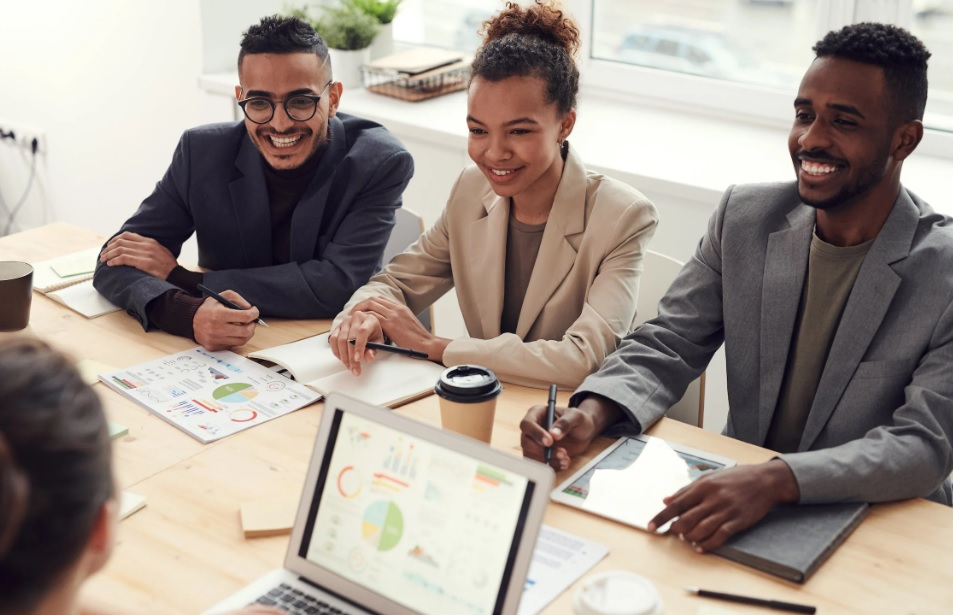 In today's business landscape, upgrading enterprise software such as Oracle JD Edwards is critical to maintain operational efficiency, stay competitive and compliant. EnterpriseOne 9.2 is a major upgrade that provides numerous benefits such as enhanced functionality, improved security features and greater financial control.
JDE upgrades provide companies with a wide array of new capabilities to improve and expand their businesses, such as UX One, User Defined Objects, Orchestrator, one-click provisioning, personalization, extensibility, 64-bit processing and continuous delivery. Additionally, JDE upgrades offer a simplified upgrade process that facilitates system optimization.
Why You Should Upgrade Your JD Edwards System
There are several reasons why upgrading your JD Edwards system is important.
Firstly, it helps your business remain current with the latest technologies and trends. Old systems not only limit performance capabilities, but also create risks such as increased susceptibility to security breaches and compliance violations.
Secondly, upgrading your JD Edwards system can lead to tangible and intangible benefits. ERP systems, including JD Edwards, provide organizations with various benefits such as inventory reduction, data integration, fewer personnel needed and reduced information technology costs.
Organizations can reap several advantages from upgrading their JD Edwards system, including intangible benefits like enhanced internal processes, superior customer service, and strategic improvements. Additionally, such migration can aid organizations in staying competitive amidst market competition.
Despite these clear benefits, upgrading JD Edwards may pose a challenge to many firms due to its intricate nature and requirement for specialized resources. Nevertheless, outsourcing JD Edward upgrade services is an alternative solution worth exploring.
Why Choose Outsourcing for JD Edwards Upgrade Services
Outsourcing JD Edwards upgrade services to a company like GSI can offer businesses several advantages. One of the most significant advantages is access to specialized resources, tools and expertise that are exclusively focused on JD Edwards upgrade services.
By outsourcing their JD Edwards upgrades, businesses can save valuable resources and time while benefiting from an optimized upgrade process. With the support of these external vendors, organizations can effortlessly keep up with technological advancements and new software releases without shelling out for in-house development costs or experiencing delays. This approach allows companies to maximize the value they get from investing in JD Edwards technology.
Evaluating Potential Outsourcing Partners for JD Edwards Upgrade Services
To make an informed decision on outsourcing JD Edwards upgrade services, businesses must take various factors into account. It is crucial to choose a vendor with a demonstrated history of efficiently upgrading other clients' JD Edwards systems as the primary consideration.
It is imperative for organizations to find service providers who are experts in JD Edwards and possess exceptional technical knowledge to ensure that system upgrades run smoothly. Furthermore, it is vital to confirm if the outsourcing partner follows an established procedure for upgrading JD Edwards services and has the ability to tailor their methodology according to specific business needs.
Maximizing ROI through JD Edwards Upgrade Outsourcing
Outsourcing JD Edwards upgrade services can also save businesses significant costs compared to undertaking the upgrades in-house. In addition to cost savings, outsourcing allows companies to transform their expenses from fixed costs to variable expenses.
This shift helps businesses to free up their capital for core business operations and not tie it down on maintenance expenses. Moreover, outsourcing JD Edwards upgrade services can maximize return on investment by providing access to specialized expertise, technology innovation and reducing operational costs.
Conclusion
Incorporating JD Edwards upgrade services by hiring a consultant is an effective strategy for businesses aspiring to remain current with the latest technological advancements. The outsourcing approach empowers firms to enhance their JD Edwards systems cost-effectively and reap long-lasting benefits, whilst avoiding significant burdens in terms of expenses.
Outsourcing services are an attractive option for EnterpriseOne users who want to enhance their supply chain performance, maintain a competitive edge and stay focused on core business operations. It is crucial for businesses to carefully assess potential outsourcing partners, seeking out vendors with proven expertise in JD Edwards. This ensures a custom upgrade process that addresses specific organizational requirements.
Hire a reliable partner with a proven track record and in-depth technical knowledge of JD Edwards to ensure a seamless upgrade experience. This can include confirming the established procedures for upgrades, access to specialized expertise and technology innovation, as well as cost savings through variable expenses.