YouTube is the most popular video streaming application in the world. Despite being the numero uno, there is one feature that's not there in YouTube. YouTube does not play in background and this lack of feature is severely annoying. While playing video, if you press the lock button, or exit the YouTube app, the app stops immediately. Many a times, there are many videos which are basically audio content, like songs poetry recitation etc. We cannot listen to these videos because the music stops immediately when the phone locks automatically.
Is there any way out? Yes, for iPhones, i.e. iOS, there are two ways by which you can make YouTube play in the background. One is jailbreaking. If you have jail broken your device, then there is a Cydia tweak that lets you play YouTube in the background. And then comes the second method for users, who are not into jailbrealking. It's a third party application. But why download another third party application, when you can get the same result with browsers like Safari, Chrome, Firefox?
Here's how you can play YouTube in the Background in iOS:
Steps to Play YouTube in the Background in iOS
1. Open a browser on your iOS device. Now, visit YouTube website on the browser. Look for the video you want to play in the background.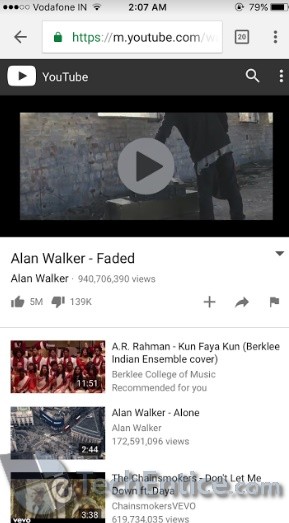 2. Now start playing the video. Now, one thing you have to remember is that the video playing is in player mode and not buffering.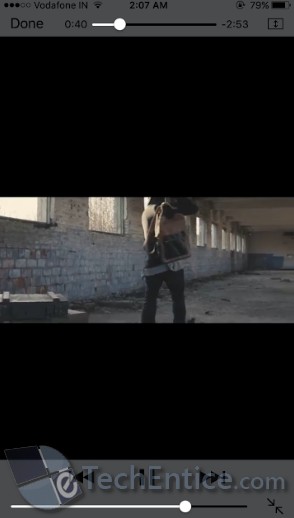 3. Now, press the home button to return to your home screen. Swipe up from the bottom of the screen to bring up the Control Center and swipe left to go to the media controls. The media control will display the YouTube track just like an audio. Start playing from there. The video will play in the background. Here, one good thing is that, the video will not continue playing even if autoplay is turned on in your device.