HTC Vive testers, at MWC 2015 have accidentally leaked Portal 3 ahead of an official announcement from Valve at GDC 2015. GDC 2015 is ongoing but there is huge confusion on the confirmation of Portal 3. Portal 3 was leaked during the developer focused games showcase. There can be a possibility that the title has leaked before Valve was able to announce it but also there is a doubt on the confirmation of the news.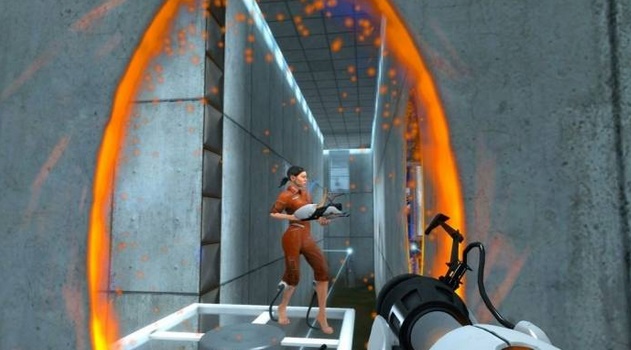 HTC Vive testers at MWC 2015, Valve Corporation may be gearing up to announce "Portal 3" at GDC 2015. But now, it is spread that Valve is not at all showing Portal 3 on the HTC Vive. It's just a demo cooked up by the talented Seattle staff called Aperture Science. In a Valve panel called "Advanced VR Rendering" which showed off a soundless example demoing the technical aspects behind the VR graphics used to make the demo. The demo just highlights the future of steam games.
"Portal" is a puzzle series developed by Valve. It is a first-person shooter puzzle where the players aim to reach to a specified goal that is the exit with the help of a special teleportation gun. In 2011, "Portal 2" was released for PC, Mac, PS3 and Xbox 360. It is supposed that if the leak of Portal 3 announcement is appropriate, then it will support PS4 and Xbox One. Valve has recently announced the PC build of Source Engine 2 and it is expected that the same technology could be used to create something like Portal 3.
Design & Trend has previously also been in the controversy of the "Half Life 3" and the rumors are expected to be confirmed in the coming days. But this time, Valve director of marketing Doug Lombardi assured that no new games with "3" in the title are to be released.
Shall it hit the GDC 2015 is still a secret dream for the ninja lovers? But now it can be assumed that all these speculations are rumors. Actually the company seems pretty occupied with the Steam Machines.