The Samsung Galaxy S9 is definitely one of the finest flagship devices that you can rely and depend on. But, if you already own a Galaxy S8, will purchasing the S9 be really worth it? S9 has a lot of interesting features and hardware specifications to offer, but if you want to jump from S8 to S9, then you must think twice. This is because, there is not much difference between S8 and S9 in terms of appearance and specifications. However, in this article, we shall discuss about the different features and aspects of Samsung Galaxy S9. S9 is undoubtedly costly, but it packs some of the finest hardware components and software that can sure become your priced possession.
Unboxing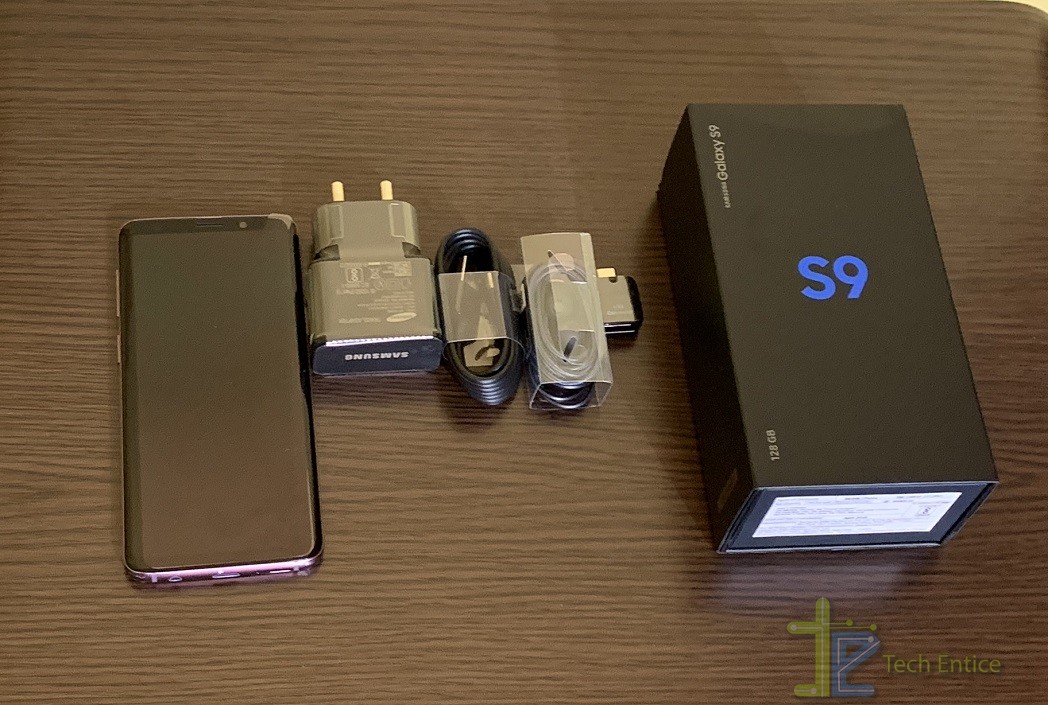 The unboxing of Samsung flagship devices always demands a separate mention because the company never fails to woo their users with the accessories they pack along with the phone. This is simply satisfying to find that the company has packed all the carefully chosen classy accessories for you. You do not have to look at any store for any accessory that is required for your device. Galaxy S9 comes with a fast charging plug, a USB Type-C cable, a MicroUSB-to-Type C and USB-to-USB-C adapters and a pair of high quality AKG headphones with mic.
Design And Dimensions
Galaxy S9 looks absolutely stunning with the quintessential glass body that Samsung is adept at making. In terms of appearance, S9 has taken after its predecessor S8. There is a slight difference in dimensions and weight, but overall, S9 has managed to hold on the class and its superior echelon. The dimensions of the phone are 147.7 x 68.7 x 8.5 mm (5.81 x 2.70 x 0.33 in). Both the front and the back are made up of the hard and strong Gorilla Glass 5. The front and the back are connected by a shining aluminium frame. The device weighs 163 g (5.75 oz). The size and weight are perfect to fit in your palms. The glass might capture your fingerprints, but you can grip it quite easily. Then again, since it is glass, you can fear of it slipping from your hand and be a bit more careful. So, the size is optimum and on point. The back side has the fingerprint scanner just below the camera. Beside it, is the LED flash and the heart rate sensor just below it. The left side has the volume buttons and the Bixby button, whereas the right side has the power button. The headphone jack, charging ports are all located at the bottom.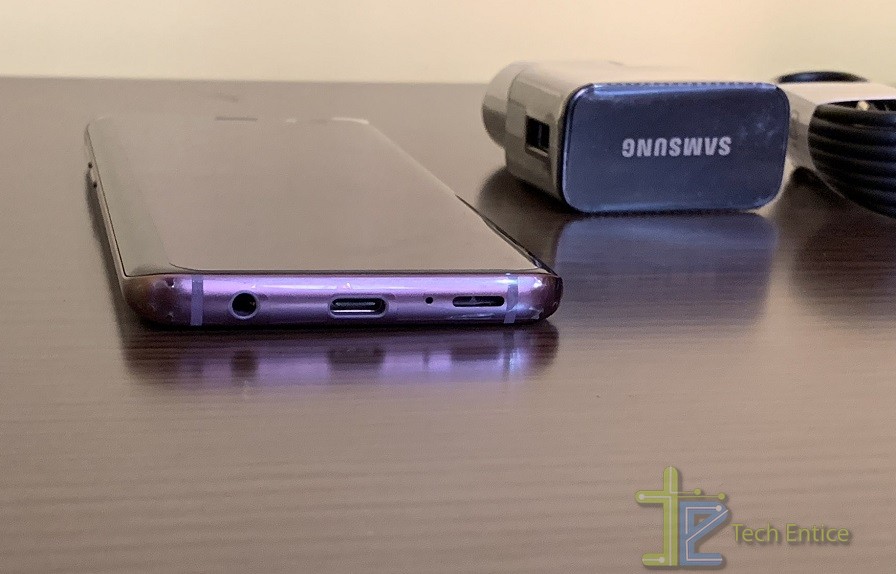 Display
Coming to the display, S9 sports a 5.8″ Super AMOLED capacitive touchscreen display with 16M colors. The screen resolution of 1440 x 2960 pixels gives a crisp and vibrant display. The bezels are slimmer than before. The iris scanner remains camouflaged in the black top bezel. The iris scanner is not quite visible, but it is good as it contributes in giving a fresher and cleaner look. The Home button, back button and tab button are pressure sensitive touch buttons and are located below the screen on the bottom bezel. So, you get to use the maximum proportion of the screen.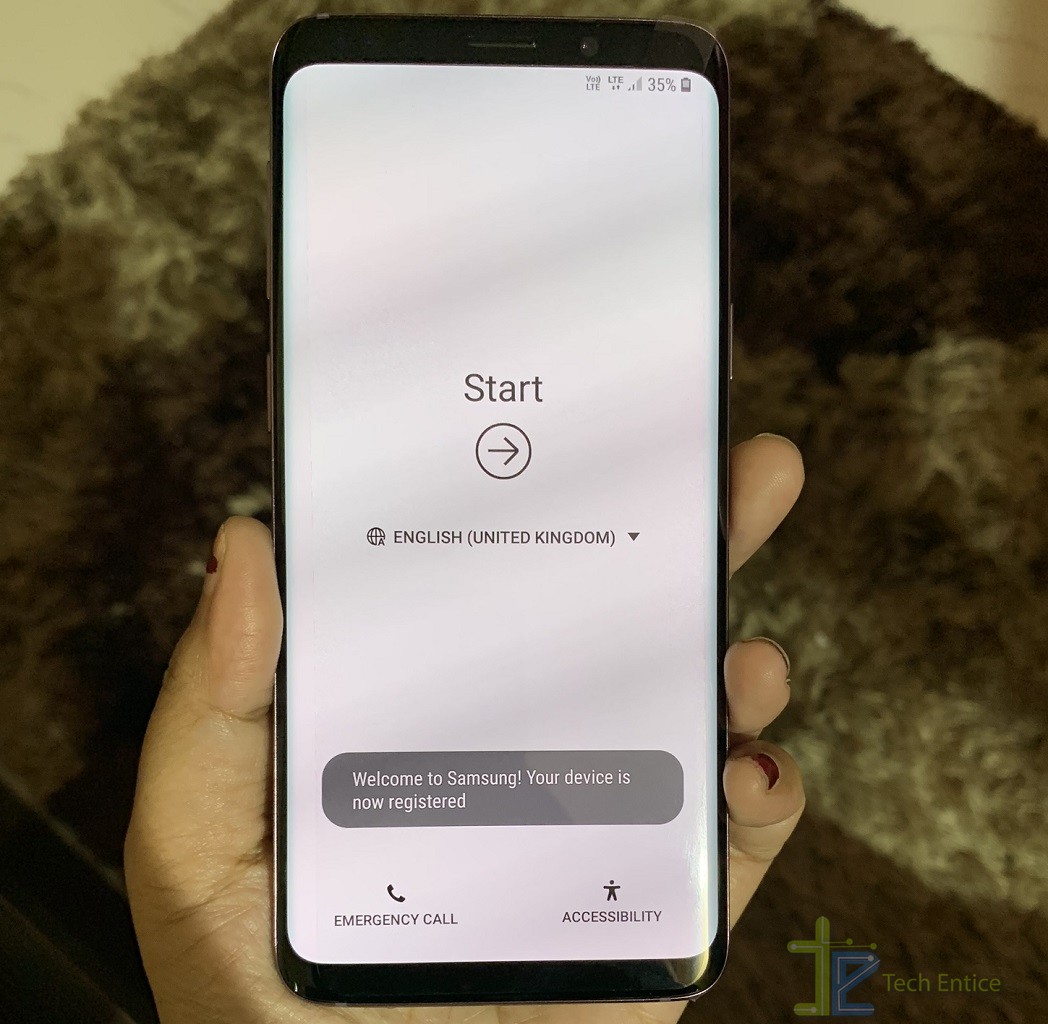 Processor
The smartphone is powered by Exynos 9810 Octa-core CPU processor with 4×2.7 GHz 3rd-gen Mongoose + 4×1.8GHz Cortex-A55, and GPU Mali-G72 MP18 GPU.
Other variants of devices for China and the United States will be powered by Qualcomm Snapdragon 845 Octa-core CPU (4×2.8 GHz Kryo 385 Gold & 4×1.7 GHz Kryo 385 Silver), Adreno 630 GPU.
Memory
The device has an appreciable 4 GB RAM and several variants with different on-board storage options such as 64GB / 128GB / 256GB storage. The memory is expandable via microSD slot for cards up to 256GB along with UFS cards support.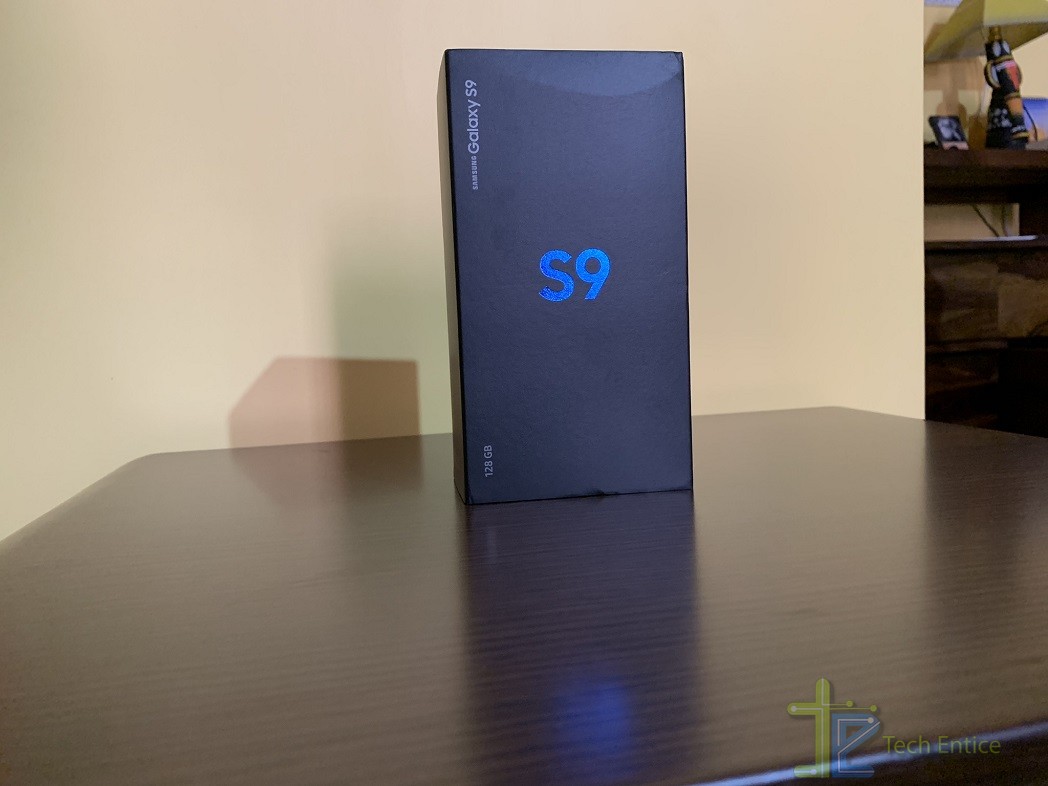 Camera
Here is the rear camera specifications in a nutshell. S9 packs an impressive 12MP, with dual aperture f/1.5 and f/2.4 respectively. It also provides dual pixel phase detection autofocus, OIS; multi-shot image stacking; multi-frame noise reduction; 2160p/60fps video recording; 1080p/240fps; 720p/960fps super slow-mo with automatic motion detection.
The dual aperture opens a lot of new possibilities for the phone camera. The two apertures, in simple words, are dark and light apertures. Each of them will take care of low light and broad daylight images. The state of the art dynamic camera technologies will help the phone to adjust its camera settings and apertures to suit the lighting conditions. For example, at night, when the source of light is poor, the camera aperture needs to open more in order to capture more light. At that time, the aperture f/1.5 will work to take amazing low light shots with very less noise. As mentioned earlier, f/1.5 aperture captures more light and is suitable for night light photography, the same is detrimental for photos taken in broad daylight or any adequate light source. So, in that case the aperture decreases in order to capture lesser light. Otherwise, the images will be over lit. So, to produce crisp and clear daylight picture, f/2.4 needs to function.
The front facing camera has a resolution of 8MP, f/1.7 aperture, autofocus; 1440p/30fps video recording and with additional beautifying and editing filters for capturing amazing selfies.
Battery Life
S9 comes with a commendable 3,000mAh battery equipped with Adaptive Fast Charging and WPC&PMA wireless charging. Even though the phone is charged very fast, but it also gets discharged quickly.
Sensors
Fingerprint reader
iris scanner
face recognition
The sensors are smooth and works promptly. So, you can use any of the features for biometric encryption.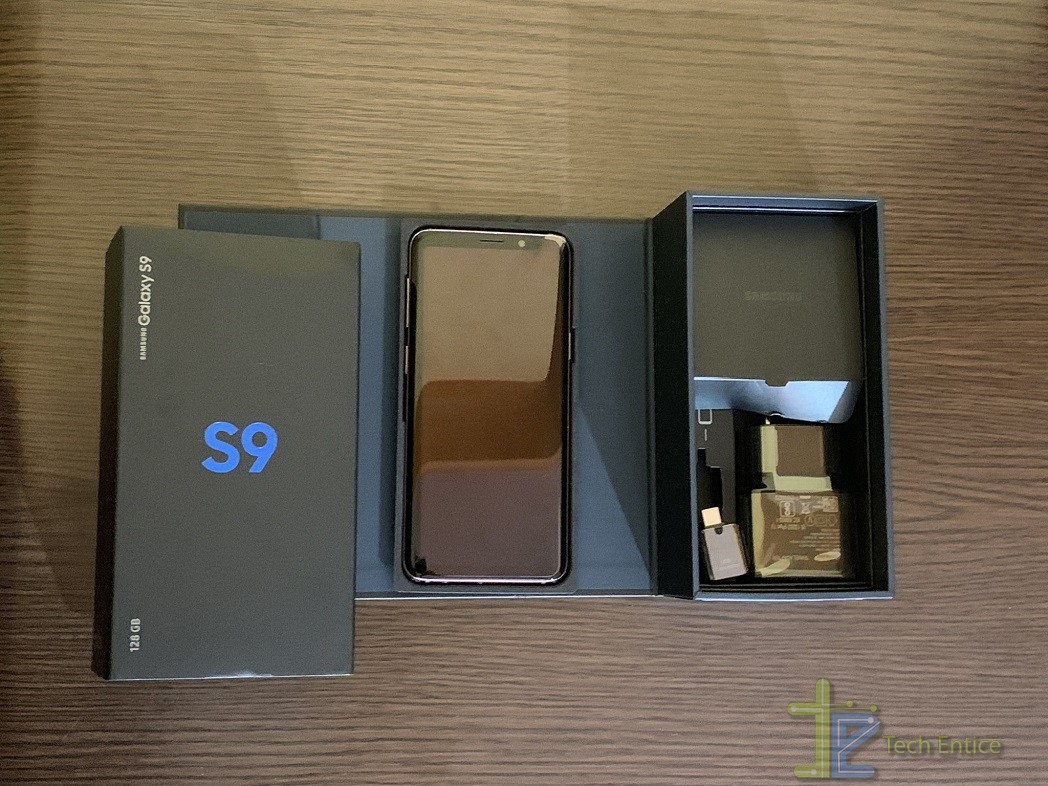 Operating System and Software
The device comes pre-installed with Android 8.0 Oreo version. Other important software applications include Bixby virtual assistant enabled with Bixby vision that is an asset also for your camera, Samsung UX v.9, KNOX with Intelligent Scan, etc.
Sound
S9 is the first Samsung flagship device to come up with stereo speakers by Harman tuned by AKG. It also has support for Dolby Atmos that can be played on suitable content. Samsung brings Dolby Atmos whose main function is to amplify the volume without compromising the sound quality.
Conclusion
The phone has dual SIM support for some regions whereas single SIM support for some. It supports LTE, Wi-Fi, NFC , Bluetooth connectivity.
At the end of all, the question arises, is it worth is to purchase the device? The answer, in one word, is a big yes. If you have used S8, then we shall recommend you to wait for some more time for the S10 to arrive. Users who are first trying their hands on with a flagship Android device or are using older versions of S series or Note series, can surely go for it.