Samsung Galaxy S5 needs no formal introduction any more but what you may not know is that Samsung is offering $500 free apps to its users.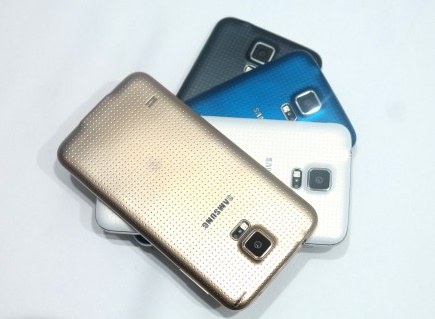 1. 1 year free premium service ($20) for Run Keeper. Run Keeper is a personal fitness trainer app which tracks your fitness activities and you can share your progress with your friends.
2. Galaxy S5 owners will receive 1 year's membership to the Elite service for free.
3. 6 months free premium service ($42) for Skimble. Skimble Workout Trainer provides 1000's of multimedia workouts, including move-by-move video, photo, and text instructions.
4. 1 year premium service ($36) with Lark. Lark offers up advice on health and fitness based on information gathered by the Galaxy S5 sensors.
5. 6 months free premium service ($36) for Map My Fitness. exclusively fir joggers and cyclists. It tracks pace, distance, calories, and the duration of your workout.
6. Free 6 month subscription to the Wall Street Journal ($160).
7. Special offers (totalling $50 or more in value) from your favourite stores when you pay with PayPal.
8. Free app purchase ($5) for EasilyDo Pro.
9. $10 in-game credits for Cut the Rope 2.
10. Free 50 GB for 6 months and $60 value with Box. 50GB worth of free online storage and file sharing.
11. Free Premium Service for 3 months ($15) with Evernote. Access to Evernote's premium features, including offline notebooks, note sharing, and an extra 1GB of monthly upload capacity and an increased max note size of 100 MB.
12. Free Subscription: 12 Months ($30) with Bloomberg Businessweek+.
13. A free LinkedIn Premium account for 3 months ($75).
$5 Coupon ($5) for Blurb.
14. Free download of Flick Dat ($2).
15. Free Premium Service: 1TB storage for 3 months ($30) with Bitcasa.