Samsung has taken up this beautiful initiative of launching Animal Edition Battery Packs to spread awareness about these endangered species. The Animal Edition Battery packs were launched by the South Korean giant at the Mobile World Congress which held few days back. The Animal Edition battery packs will come in two different sizes. One will come with 8400 mAh and the other one with 11300 mAh. The small battery pack will feature Fennec Fox and Lesser Panda and the bigger battery packs will feature Giant Panda and Golden Monkey.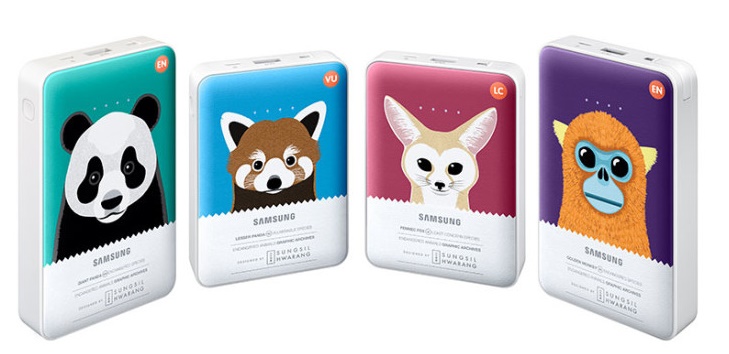 Samsung gave away few numbers of these battery packs but has not yet released them on mass level. But news are speculating that Samsung has bigger plans with these battery packs soon. The company has not yet revealed the pricing of the devices but it has been reported that the Animal Edition Battery packs will accompany an interactive app called "Charge the Life". Thos application will show the charging progress when connected with compatible Samsung. smartphones.
It's not yet confirmed as when Samsung will release the battery packs publicly but rumors say that the devices will roll up as accessories along with the releases of Galaxy S6 and Galaxy S6 Edge. Whatever it is, its definitely a good effort by Samsung to make people know about the endangered species on earth.