Incognito Mode browsing is that more of browsing which doesn't save our search history or any login credential. For example if you are using a common computer or a shared computer and you don't want to share your browsing details with others, then you can browse the internet in incognito mode. However, sometimes it may happen that you need the browsing history of the secret mode for temporary timespan. There is an extension for Chrome called the Off the Record History extension.
The key features of Off the Record History are as follows:
Provides full private browsing history
Provides a list of recently closed tabs
Self-destructs history on browser close
Option to delete history manually
How to Save A Temporary History Of Your Incognito Browsing In Chrome?
1. First install the extension Off the Record History.

2. Once it's installed, click on the hamburger icon and go to More Tools.
3. Choose Extensions.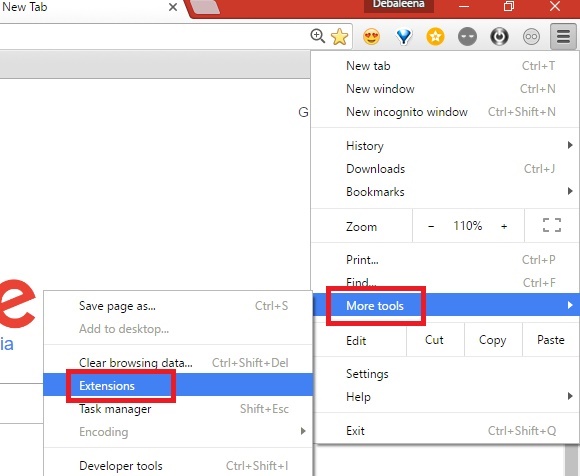 4. Now find out "Off the Record History". check the option "Allow in incognito" checkbox.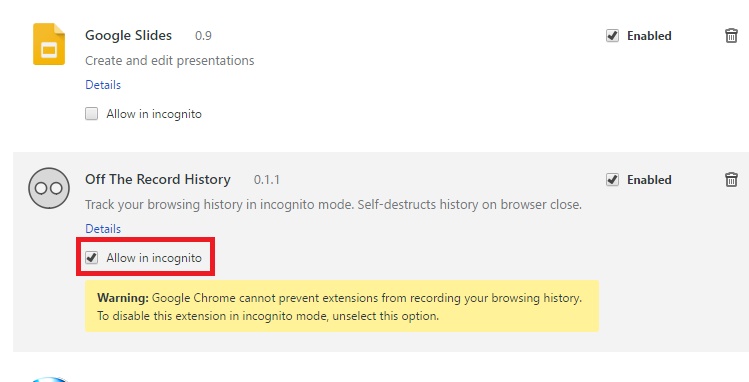 5. That's all!